Experience the Festive Spirit in Downtown Rock Springs this Holiday Season
---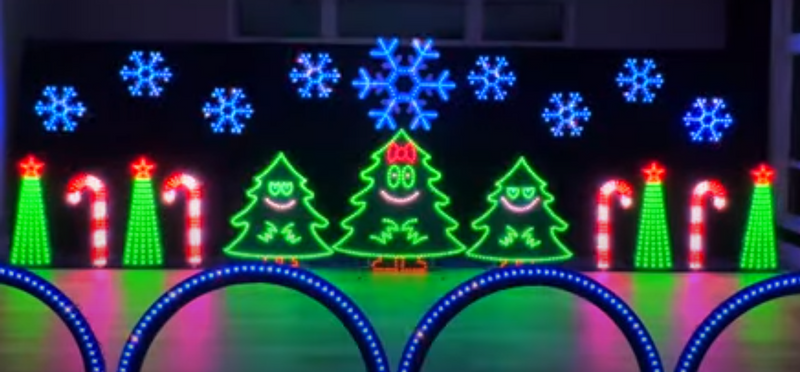 Downtown Rock Springs is your go-to destination for all things merry and bright this holiday season. We're thrilled to offer you and your family an abundance of holiday cheer!

Kickstarting the holiday shopping season in Downtown Rock Springs, we present to you Plaid Friday on November 24. This is the perfect occasion to immerse yourself in the holiday spirit with exclusive giveaways and fantastic deals throughout Downtown.
To sweeten the deal, we'll be giving away 100 tote bags at Escape Day Spa, located at 420 Broadway Street, starting at 10 AM. Be among the first 100 shoppers to walk through the door (adults only, please, 18 and over) to get your hands on these totes. Some lucky shoppers will discover valuable gift certificates, incredible offers from Downtown merchants, and one fortunate shopper will even find a voucher for a pair of round-trip flights from Rock Springs to Denver, courtesy of the Southwest Wyoming Regional Airport.
---
The Rock Springs Main Street/URA is also actively participating in the official Small Business Saturday event. On November 25, the first 100 shoppers (adults only, please, 18 and over) at Mack and Co Boutique (623 Pilot Butte) at 10 AM will receive a complimentary Christmas stocking and a chance to win a $100 Chamber of Commerce Gift Certificate, along with numerous other gift certificates ranging from $5 to $100. One lucky shopper will also win a voucher for a pair of round-trip flights from Rock Springs to Denver, thanks to the Southwest Wyoming Regional Airport.
---
This year, Downtown is adding a fun twist to holidays with an Elf Hunt. The hunt begins on Plaid Friday (November 24), and participants have until December 21, 2023, to track down all the elusive elves hidden in Downtown businesses. Over 50 elves will be scattered across participating merchants throughout Downtown. Those who spot at least 15 of these mischievous elves will receive a special prize at the Rock Springs Public Library and be entered into a drawing to win a GIANT 8-foot stocking filled with popular toys and games.
---
Downtown Rock Springs will also be home to a new Magical Christmas Light Show! Experience an enchanting spectacle of radiant lights, featuring melodious Christmas trees serenading amidst a whimsical backdrop of candy canes, snowflakes, and mystical archways. Sync your radio to bask in the harmonious melodies of Christmas music, perfectly synchronized with the captivating dance of these dazzling lights. This spectacular display can be found on the grassy strip along Elk Street, conveniently situated across from the parking lot for Bunning Park. The show will take place nightly from 5:15 pm to 11 pm from Friday, November 24 to December 25 (Please note, actual times may vary slightly as they are on a timer that automatically adjusts based on dusk). The Magical Light Show is proudly brought to you by Sweetwater Travel and Tourism.
---
Get ready to welcome Santa as he makes his way from the North Pole to Downtown Rock Springs. He'll be at the Downtown Gazebo (at the corner of D Street and Broadway Street) on Saturdays from November 25 to December 16, between 11 AM and 2 PM.
---
For a magical experience, head to the historic train depot (Coal Train Coffee Depot) at 501 South Main Street for the annual Horse Drawn Carriage Rides on Saturdays, November 25 to December 16, from 11 AM to 2 PM. This enchanting experience is made possible by the generous sponsorship of the City of Rock Springs, Downtown Rock Springs, Memorial Hospital of Sweetwater County, WY Implants and Surgical Arts - Shaziya Haque, D.D.S. M.S., and Trona Valley Federal Credit Union.
---
Bunning Hall is set to host the festive gift exhibition, "Shopping for Christmas Around the World." Join us on Friday, November 24, from 10 am to 5 pm and Saturday, November 25, from 9 am to 5 pm for an array of over 20 booths offering a diverse range of treats and gift inspirations. Additionally, indulge in delightful offerings from various food trucks present at the event.
---
The enchanting mailbox at the Rock Springs Historical Museum is ready to receive your Letters to Santa once more. Starting Monday, November 27, you can drop off your letters at the magical mailbox situated at the Rock Springs Historical Museum (201 B Street). Don't forget to include a return address to ensure that Santa's helpers can send a reply! WyoRadio will be reading selected letters on air and sharing them on their social media platforms too!
---
Experience the enchanting event, "Nativity: The Gift," at Bunning Hall on Saturday, December 2, from 2 pm to 7 pm. Admission is free, featuring an array of beautifully displayed Nativities, many generously loaned by private local collectors. Delight in the warmth of the season as you explore the exhibits.

Indulge in the festive spirit with a selection of soup and Christmas treats available for purchase. Additionally, don't miss the opportunity to participate in a silent auction featuring exquisite nativity sets.
This family-friendly Christmas gathering aims to raise funds for St. Christopher's Highway of Sweetwater County, and donations are graciously accepted. St. Christopher's Highway is a nonprofit traveler's assistance program dedicated to helping individuals stranded in Sweetwater County reach their destinations, contributing to the reduction of homelessness.
"Nativity: The Gift" is a collaborative effort organized by Holy Communion Episcopal Church, First Congregational Church of Rock Springs (UCC), Mount of Olives Lutheran Church, Holy Spirit Catholic Church, and First Baptist Church. There's still time for other churches to join in and contribute to the success of this ecumenical event. Come together for a meaningful celebration and support a worthy cause.
---
Save the date for the Mayor's Tree Lighting Ceremony & Community Sing-Along at the intersection of Elk and Grant Streets on Saturday, December 2, beginning at 4:00 PM. This year's ceremony will feature hot cocoa and a delightful Christmas story reading by Rock Springs' First Lady, Darcie Punches-Mickelson, at 4:45 PM, followed by the tree lighting at 5 PM. The community sing along will be led by The Horizon Theater Company.
---
Directly after the Mayor's Tree Lighting Ceremony & Community Sing-Along, the Rock Springs Chamber will host the annual Chamber of Commerce Lighted Christmas Parade at 5:30 PM, winding through the charming streets of Downtown Rock Springs.
---
The Broadway Theater and local theater companies are also hosting a variety of holiday shows.

The Bar D Wranglers are coming to help the Broadway Theater ring in the holiday season…Western style, on December 6 at 7 pm. Originating in Durango, CO at the Bar D Chuckwagon, this five piece band has provided entertainment for the whole family with their fun old west music and comedy stage show since 1969.
The current members include upright bassist, comedian, and lead vocalist Joel Racheff, 2 time National Flat pick Champion guitar player Gary Cook, World Class Cowboy Yodeler and lead vocalist David Bradley, hot fiddle player Matt Palmer, and - one of the original Bar J Wrangler members – bass vocalist and rhythm guitar player Danny Rogers!
---
The Horizon Theater is excited to produce their original version of Michael McLean's well-loved "The Forgotten Carols." His music has touched many hearts throughout the Christmas season, and they hope to bring the joy of his music to you this year. Join Uncle John, Connie Lou, and other characters as John teaches about the meaning of Christmas, and the power of finding your own carol. Forgotten Carols will take place at the Broadway Theater, December 8, 9, 14, 15, and 16 at 7:30 pm, and December 9 and 16 also at 2:00 pm. Tickets are $15 adults/students and $10 seniors/children. This show is appropriate for all audiences and ages.
---
Actors' Mission will also present a production of "The trial of Ebenezer Scrooge" at Bunning Hall, December 16 to 20. The Trial of the Century! A year after his miraculous transformation, Ebenezer Scrooge is back to his old ways and is suing Jacob Marley and the Ghosts of Christmas Past, Present and Future for breaking and entering, kidnapping, slander, pain and suffering, attempted murder and the intentional infliction of emotional distress.

And finally, feel free to stay cozy in your pajamas and catch the "Polar Express" at the Broadway Theater. Enjoy it on either Thursday, December 21 at 6 PM or Friday, December 22 at 2 PM. Admission is just $5 at the door. We recommend that families arrive at least 15 minutes before the movie starts to secure tickets and find your preferred seats. After the screenings, we'll be giving away movie-themed gift bags, and a special guest will be there to welcome everyone. Wyo4News and Infinity Power and Controls proudly sponsor the showing.
Maria Mortensen, URA Chairwoman, encourages you not to forget that Downtown has gifts for nearly everyone on your list. "Support your own, shop at home." To make gift-giving a breeze, the Rock Springs Main Street/URA has also curated a gift idea list featuring 30 fantastic gift ideas available in Downtown for $30 or less.
For more information about all the exciting holiday happenings in Downtown Rock Springs, please visit [DowntownRS.com].