Rock Springs Main Street/URA & Casey Kuckert Consulting offer "Ladies That Lunch" focused conversations
---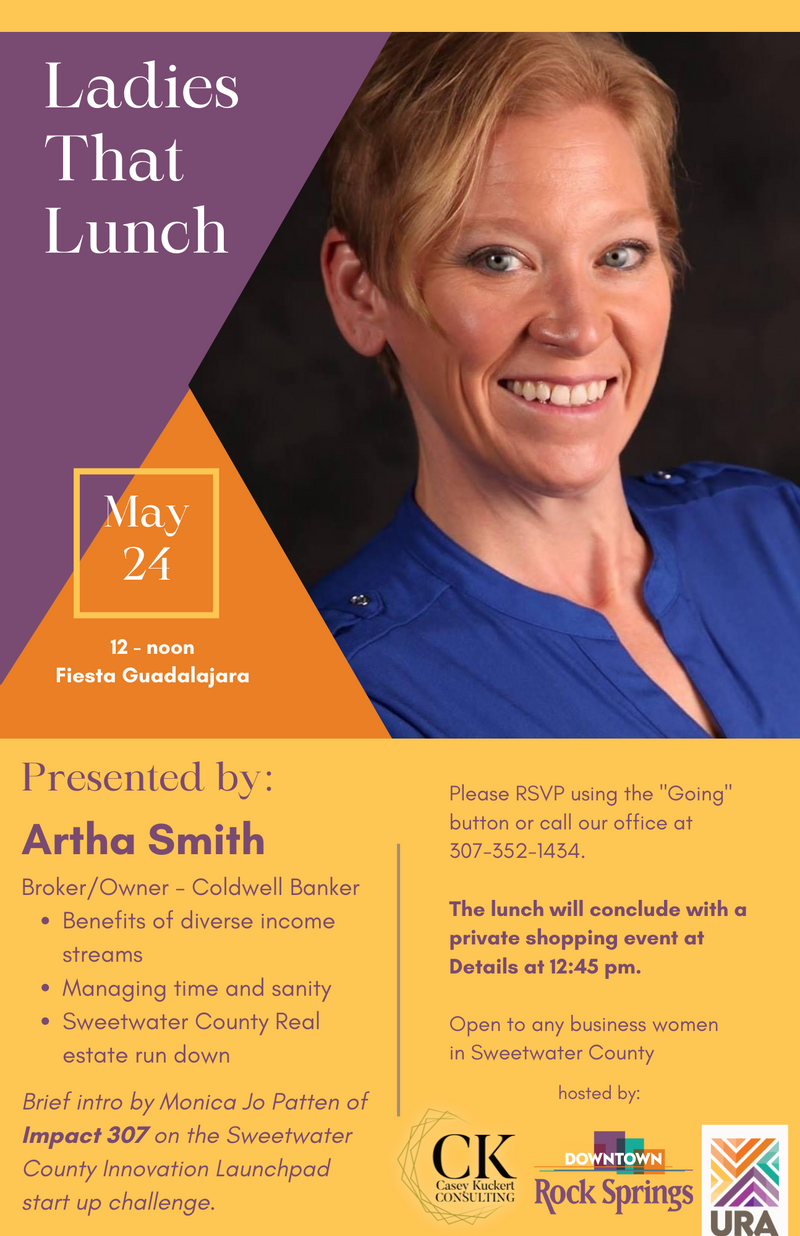 The Rock Springs Main Street/Urban Renewal Agency (URA) is collaborating with Casey Kuckert Consulting to continue its initiative aimed at helping women entrepreneurs in Sweetwater County. "Ladies That Lunch" are regular conversations that can help build professional and personal networks for support and business growth for Sweetwater County business owners and managers.
Participants can enjoy lunch while meeting other business owners in the area. This is a time to not only network with other business owners but also have real discussions about business issues. Each meeting will focus on a different business-related topic.
The May conversation will be Tuesday, May 24 at 12 - noon at Fiesta Guadalajara (19 Elk St).  It will feature Artha Smith, Broker/Owner of Coldwell Banker. She will focus on the benefits of diverse income streams, managing time and sanity, and offer a run down on Sweetwater County Real estate. Monica Jo Patten with Impact 307 will also give a brief introduction of the Sweetwater County Innovation Launchpad start up challenge.  The lunch will conclude with a private shopping event at Details at 12:45 pm.
 Anyone is welcome to attend and there is no cost to attend. Participants will be responsible for their own meals, and are encouraged to RSVP for the event through the following link: