Musician Ryan Biter to entertain at the Broadway Theater
---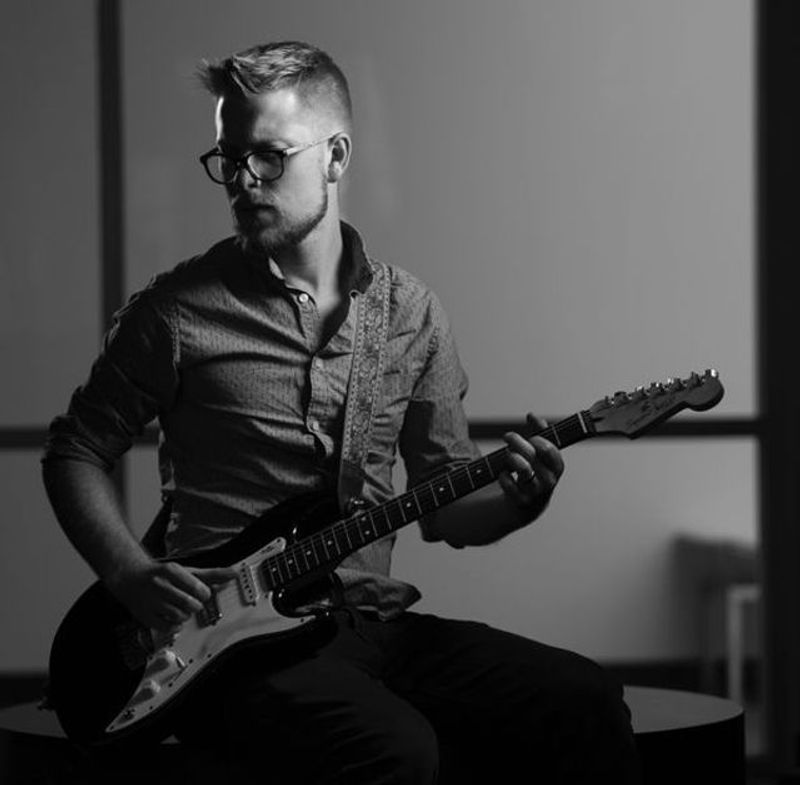 Musician Ryan Biter will make a return to Rock Springs next month for a special performance at the Broadway Theater.  He'll take the stage on March 4, 2022 at 7 pm with doors opening at 6 pm.  Tickets for the show are available now for just $10 and available at BroadwayRS.com or at the Rock Springs Main Street/URA office (603 S Main Street). 
            Ryan was introduced to audiences in Sweetwater County during the 2021 summer's Brown Bag Concert Series where he performed to rave reviews.  Following that performance, the Broadway Theater staff was approached by audience members about bringing Ryan back for a concert at the Theater.
"Ryan is a one-man musical force, bringing the gumption and groove required to hold the stage and audience in a way that would otherwise require an entire band" according to Jason Vargo. 
Inspired by the 7000-foot elevation of his Flagstaff, Arizona home, Ryan Biter loves nothing more than taking audiences on adventures scaling emotional heights and depths. Ryan immerses listeners in his warm, compelling, and deeply affecting music; he will have you flying high one song and break your heart the next. Heavily influenced by American roots music, his sound combines soul, blues, and rootsy Americana. From those roots he expands to deliver a strong Indie-Rock sound. His masterful guitar work partners with his poignant songwriting, and a powerful emotional voice that cuts to the core. His music amplifies something deep and spiritual.
Biter is a nationally touring artist and a two-time featured songwriter at the Dripping Springs Songwriters Festival. He has been featured on both nationally and internationally syndicated radio. He has shared the stage with numerous acts including the Nitty Gritty Dirt Band. His third studio album Training Wheels, featuring an ambitious full-bodied indie-rock, Americana/blues sound, is slated for release Spring 2022.
"Ryan Biter takes his audience on a wonderful journey of passages, twists, and turns. He can rock the house and hold us spellbound with a delicate ballad. His music is powerful and masterful. His guitar work is lush and multi-layered. His vocal interpretations of his original songs are dynamic and sensual. His songs are personal with themes that resonate with our own experiences of love, loss, and the path to wisdom," said Joe Berger of Coffee House Concerts in Prescott, AZ.