Thanks to Kelly and Sonja, our December Volunteers of the Month.
---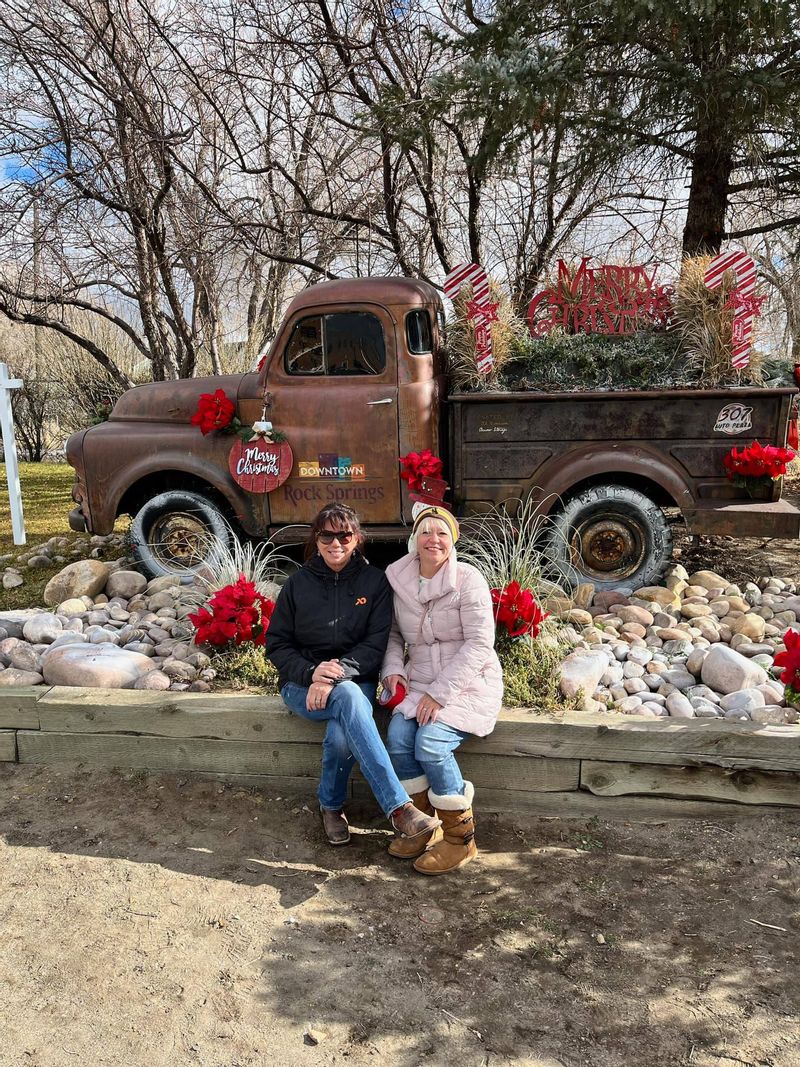 The Rock Springs Main Street/Urban Renewal Agency is pleased to announce Kelly Palmer and Sonya Riskus as the December Volunteers of the Month.
Both are Wyoming natives – Sonya is from Rock Springs and Kelly moved to town in the fourth grade. Together, they own and operate Brokerage Southwest, which Kelly's mother started back in 1999. Kelly took over in 2017 as a broker manager, then bought it out shortly after.
"We've been Downtown a long time," said Kelly. "And we love the work and improvements the URA has done through the years. One of our jobs here is to convince people to move to – and stay in the area – which is not hard, because we think it's so great."
At the beginning of winter, the team reached out to Rock Springs Main Street/Urban Renewal Agency director Chad Banks about decorating the Downtown truck on 2nd Street. They both believed it would be a fun opportunity for holiday pictures in the community.
"The response has kind of been crazy. A lot people honking at us as they drove by, and even more stopped." added Sonya. "And so many commented about it online!"
Every opportunity they've been given, both Kelly and Sonya have volunteered Downtown. They've been involved with the annual Blues and Brews festival, the annual Halloween Stroll, and the annual Christmas Parade – all of which Brokerage Southwest has helped sponsor through the years.