What's up Downtown - the week of September 28 to October 4, 2020
---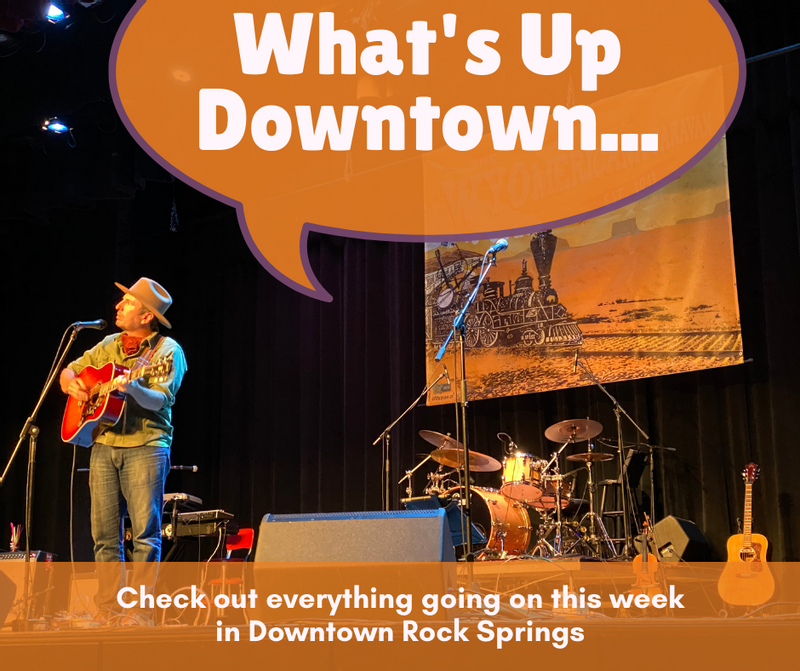 Looking for something to do? Downtown Rock Springs is the center of activity.
Monday, September 28, 10 am - Downtown Toddler Time
Located at the Caboose on South Main Street
Join the Rock Springs Library for a story and some songs at the Downtown Caboose! For kids ages tiny to three! 

Wednesday, September 30, 5:30 pm - 

The Henna Artist Book Discussion
Sidekicks Book and Wine Bar
"The Henna Artist" Book discussion, join other readers in friendship and conversation. Zoom participation is possible.
Thursday, October 1 through Saturday, October 31 - Virtual Oktoberfest
Stay tuned for details.  The first ever Virtual Oktoberfest will run through the entire month.  Tickets are available at our office.
Friday, October 2, 7 pm - WYOmerican Tour
Broadway Theater
Described as "a traveling concert circus of sorts" by The New York Times, the multi-act The WYOmericana Caravan is a rolling collective of Wyoming's burgeoning songwriter scene featuring Aaron Davis, Jason Burton, Shawn Hess.  Tickets are $10 and available at our office, the Rock Springs Chamber of Commerce or at the door.