Announcing our October Volunteers of the Month.
---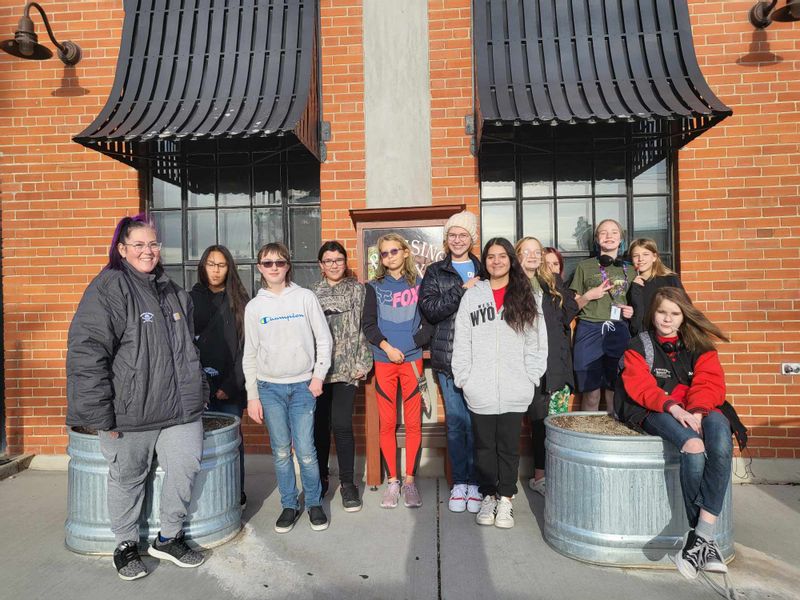 We are pleased to announce Community Connections as our Volunteers of the Month for October.
Organized by Program Director Lisa Plant and supervised by Assistant Para Bus Driver Colleen Osborne, this group of students stopped by the URA office once a week during all of October to help with a number of tasks. This helped the group see the importance on networking and benefits of volunteer work.
Community Connections is part of the 21st Century Community Learning Center Programs, sponsored by Sweetwater County School District # 1. Activities are offered each day from 4:00 to 5:30 and include Virtual Job Shadowing, Kindness Club, Yearbook, Book Club, Genius Hour, Video Editing, Fitness Club, Homework Club, Rocket Club, Community Engagement, Social and Emotional activities, and Family Involvement activities. The programs are not only a great confidence builder for teens, but also benefit the community.
For more information on the programs listed, please call 307-352-3474.
If you are interested in volunteering with the Rock Springs Main Street/URA, send an email to [email protected] or give their office a call at 307-352-1434 to be added to the volunteer emailing list. Opportunities are also periodically posted to their Facebook and Instagram pages. Be sure to give both a follow.