Do You Want To Build a Snowman? Artists sought for 3rd annual Snowman Stroll
---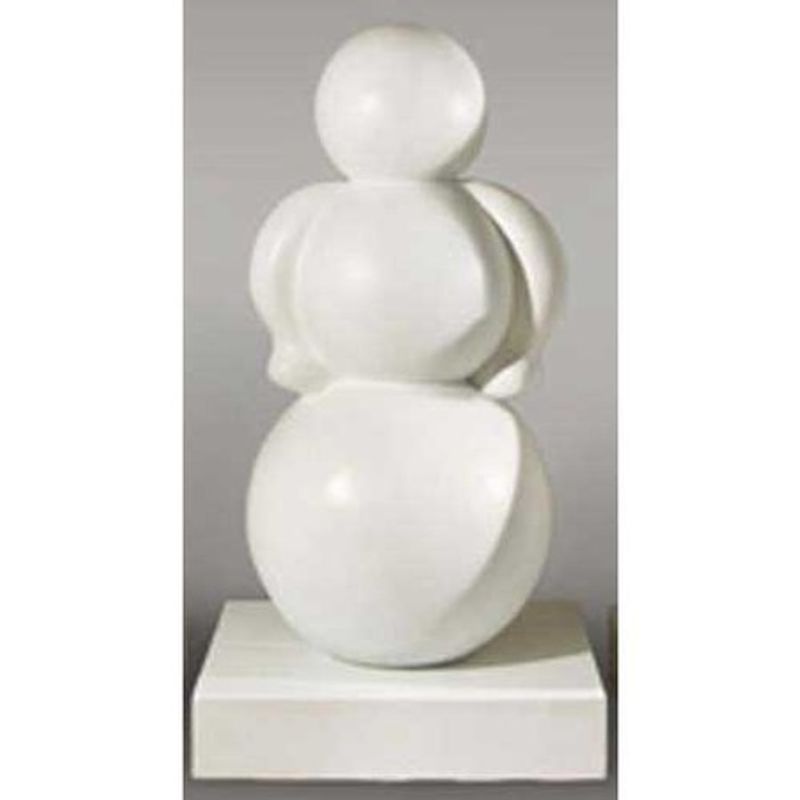 The Rock Springs Main Street/Urban Renewal Agency (URA) and the Community Fine Arts Center are excited to announce the eagerly awaited third annual Snowman Stroll. This innovative project emerged from a collective dialogue aimed at enriching the winter experience for both locals and visitors in our vibrant Downtown. Building upon the success from previous years, the Snowman Stroll promises to be even more captivating and imaginative this time around.
This year, the URA is seeking local artists to bring their creativity to life on six new 48-inch tall snowmen that will grace the Snowman Stroll. Applications are open to artists of all levels, including painters, sculptors, craftsmen, multi-media artists, and visionaries bursting with creativity. Selected artists will receive a $500 stipend for their contribution. Application forms can be obtained from the Rock Springs Main Street/Urban Renewal Agency office at 603 South Main Street or ONLINE HERE. The submission deadline is September 22, 2023.
The six new creations will join the existing twelve snowmen featuring the artistic talent of Wyoming-based creators who were previously commissioned to design and paint unique snowmen that resonated with local inspirations. In a fusion of artistry and seasonal spirit, these snowmen graced the streets, bringing joy to all who encountered them. Previous snowmen include:
"Winter in the Mountains" by Chrissy Pruett (sponsored by Castle Cleaning Company)

"Melting Pot" by Hilary Huckfeldt (sponsored by Dominion Energy)
"Boar's Tusk Snowman" by Farson Eden High School Advanced Art Students (sponsored by Sweetwater BOCES)
"Steampunk Snowman" by Suzanne Whitson (sponsored by Rocky Mountain Power)

"Winter Peace" by Laura Grossnickle (sponsored by Memorial Hospital of Sweetwater County)

"A Bee in Her Bonnet" by Shari Kumer (sponsored by Wire Brothers)

"Winter's Gift" by Chrissy Pruett (sponsored by US Bank)
"When Life Gives You Scraps, Make A Snowman" by Sweetwater County Quilt Guild (sponsored by Sidekicks Book and Wine Bar)
"Wonders of Dali" by Farson Eden High School Advanced Art Students (sponsored by Western Wyoming Community College)
"Nestled in Rock Springs" by Stephanie Lewis (sponsored by WY Implants and Surgical Arts, Dr. Shaziya Haque, D.D.S. M.S.)
"Sleepy Seeds will Bloom Once More" by Amber Marie & Autumn Hunt (sponsored by Sweetwater County Joint Travel and Tourism Board)
"Icy U. Meltin" by The Starling Co. & Friends (sponsored by Drag for a Cause)
Chad Banks, URA Manager, expressed, "Our aim is to provide the community with an exciting and anticipatory event during this season."
The snowmen sculptures, sourced from a woman-owned Illinois business specializing in fiberglass animal forms, will grace the streets from early January through the end of February. The public is encouraged to embark on the Snowman Stroll, delighting in the display while also supporting their favorite local businesses. To further engage the community, family-friendly activities will be integrated into the Stroll experience.
This program has garnered support from the Wyoming Cultural Trust Fund, Wyoming Community Foundation, and Sweetwater County Joint Travel and Tourism. Additional sponsors are warmly welcomed; interested parties can connect with the URA office for more details.