Hoot the Owl to visit Downtown Rock Springs!
---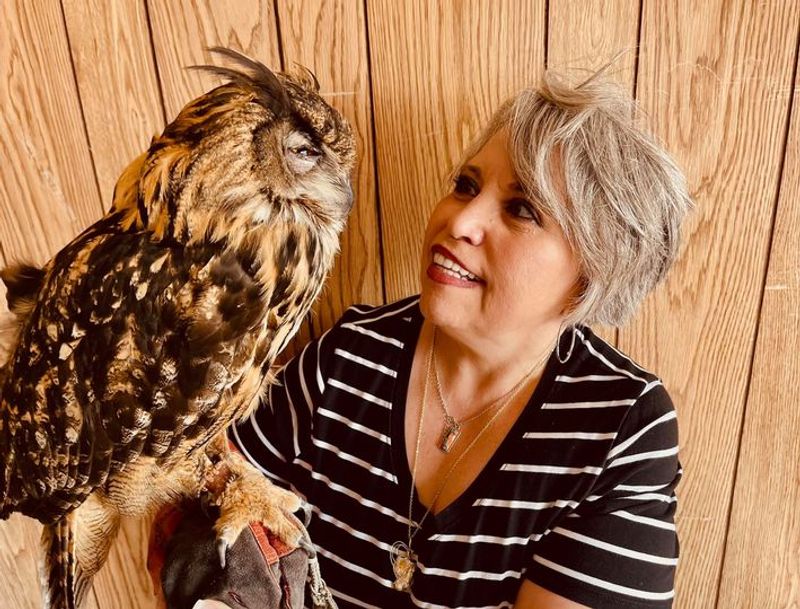 On July 18th from 11am – 3pm, the world famous owl known as Hoot, will be visiting Bunning Park. The event is free for the public to attend, but be prepared to potentially pay for photos.
According to his website, "Hoot is the most famous owl in the world and is loved by many celebrities and has worked with over 100 of Hollywood's biggest names with the likes of Robin Williams, Kevin Costner, Matt Damon - and the list goes on!"His most notable credit comes from starring in several of the films in the Harry Potter franchise.
This event comes in time for the summer Wyoming Wild Life takeover of Downtown Rock Springs. Eleven (11) adorable, original characters inspired by critters found around our great state, by created by local artist Stephanie Lewis, have hidden themselves across the Downtown area.
We invite the community out for another summer scavenger hunt to find each Downtown Wild Life character. Upon finishing the scavenger hunt, participants can stop in to the Rock Springs Public Library, located at 400 C St., for a special prize.
For the full line-up and updates, be sure to visit the Downtown Rock Springs website (DowntownRS.com) and their Facebook page; updates will be posted regularly.