The Rock Springs Main Street/Urban Renewal Agency announces the RSHS Culinary 1 Classes as Volunteers of the Month for March
---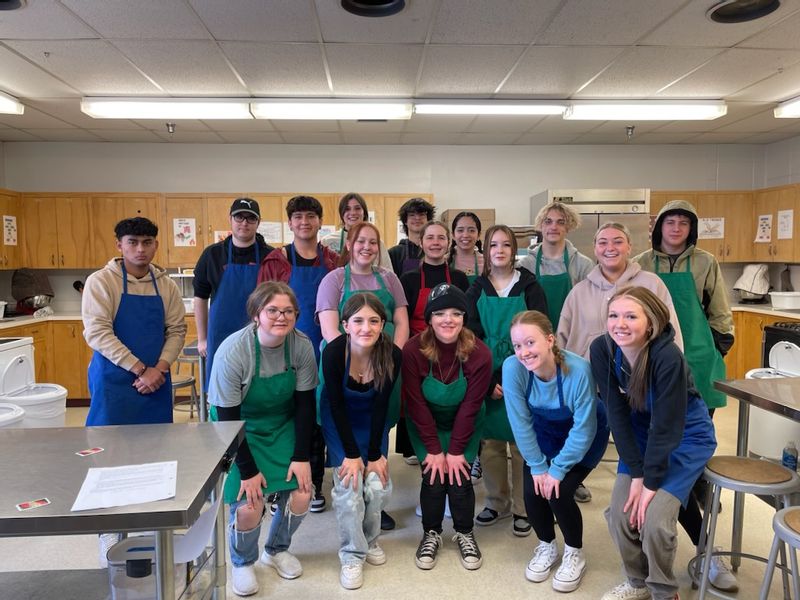 The Rock Springs Main Street/Urban Renewal Agency (URA) is pleased to announce the Rock Springs High School Culinary 1 Classes as their Volunteers of the Month for March.
Under the guidance of teachers Mesa Weidle and Angela Banks, these students prepared a mini cheesecake bar for the 3 rd annual Mayor's Arts Awards on March 31 st hosted by the Rock Springs Main Street/URA and the Community Fine Arts Center (CFAC).
As part of their curriculum, they learn the 5 mother sauces, food safety and sanitation, practice knife skills, and cook a variety of foods. They also research chefs, culinary and hospitality careers, and different types of food from around the United States. For some of the projects, they are required to make eggs benedict, soups, French bread, breakfast pizza, crepes, and find their own recipe to cook. The Rock Springs Main Street/URA and the CFAC are incredibly grateful for the work done by these students and educators!
If you are interested in volunteering with the Rock Springs Main Street/URA, send an email to [email protected] or give their office a call at 307-352-1434 to be added to the volunteer emailing list. Opportunities are also periodically posted to their Facebook and Instagram pages. Be sure to give both a follow.