Rosa Reyna-Pugh appointed to the Rock Springs Main Street/URA Board of Directors
---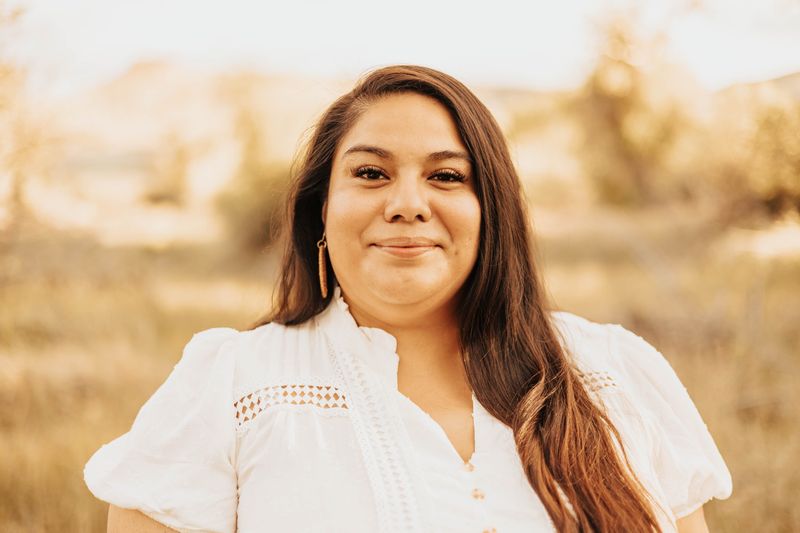 At their regularly scheduled meeting on March 21, 2023, the Rock Springs City Council unanimously voted to appoint Rosa Reyna-Pugh to the Rock Springs Main Street/Urban Renewal Agency (URA) Board of Directors. Rosa will replace Gloria Hutton, who retired after serving on the board of directors for more than a decade.
Rosa Reyna-Pugh has called Rock Springs home since 2018 after moving to Wyoming with her husband Scottie Pugh. Together they have two fur babies, Wimpy and Walt, who they love so much. Rosa is an active community member and always makes sure she is available for her neighbors. She often volunteers her time and talents when she is available.
Rosa is a class away from obtaining her BAS in Business Organizational Management from Western Wyoming Community College. She currently holds an AA in Spanish and Social Work from Western.
She works as the community organizer for the Equality State Policy Center where she is currently working to increase civic engagement and voter turnout within the Hispanic and Latino community.
Rosa's previous work has caught national attention and she was recently was invited to attend the Women of Color Democracy Transformation Summit that took place at the Politico Center in Terrytown, NY. There were 20 other women who attended but Rosa was the only one from Wyoming.