The Snowman Stroll is set to return to Downtown Rock Springs on January 9, with six additional snowmen.
---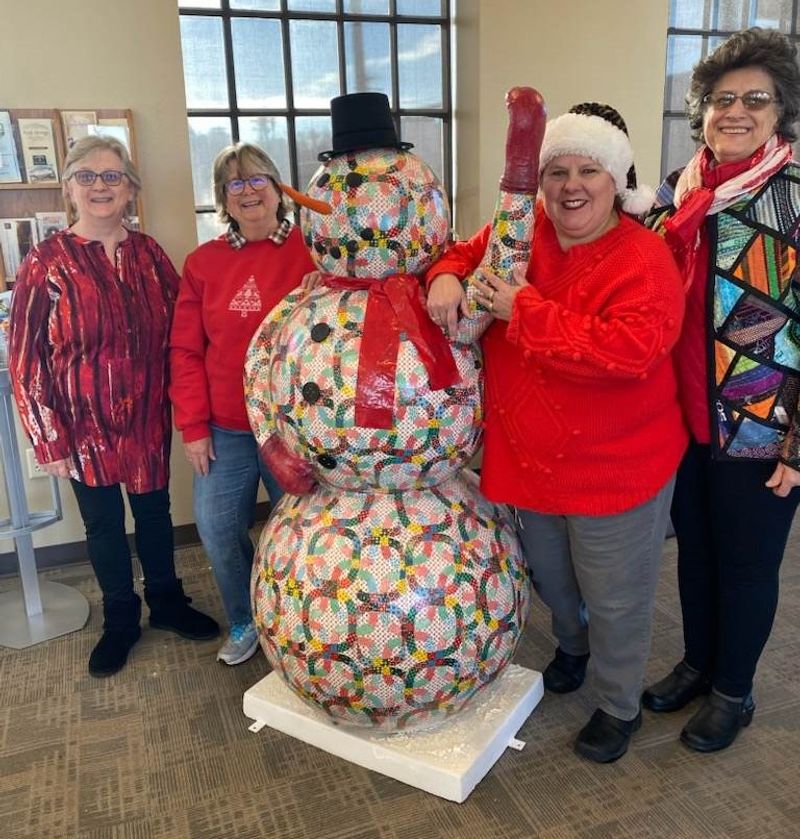 In 2021, six Wyoming artists were commissioned to design and paint life-sized snowmen. Another six snowmen were added this year, also by local artists, so visitors and residents can enjoy twelve life-sized snowmen through Downtown Rock Springs.  The snowmen will be on display from January 9 to February 28. The second annual Snowman Stroll was created by the Rock Springs Main Street/URA in partnership with the Community Fine Arts Center. The artists, their works, and sponsors are as follows:
"Winter in the Mountains," by Chrissy Pruett (sponsored by Castle Cleaning Company)

"Melting Pot" by Hilary Huckfeldt (sponsored by Dominion Energy)
 

"Boar's Tusk Snowman" by the Farson Eden High School Advanced Art Students (sponsored by Sweetwater BOCES)

"Steampunk Snowman" by Suzanne Whitson (sponsored by Rocky Mountain Power)
"Winter Peace" by Laura Grossnickle (sponsored by Memorial Hospital of Sweetwater County)
"A Bee in Her Bonnet" by Shari Kumer (sponsored by Sidekicks Book and Wine Bar)
"Winter's Gift" by Chrissy Pruett (sponsored by US Bank)
"When Life Gives You Scraps, Make A Snowman" by the Sweetwater County Quilt Guild
"Wonders of Dali" by the Farson Eden High School Advanced Art Students (sponsored by Western Wyoming Community College)
"Nestled in Rock Springs" by Stephanie Lewis (sponsored by Wire Brothers, Inc.)

"Sleepy Seeds will Bloom Once More" by Amber Marie & Autumn Hunt

"Icy U. Meltin" by The Starling Co. & Friends
"The goal is to brighten Downtown  Rock Springs during the darkest and often most dreaded part of the year," said URA Chairwoman Maria Mortenson. "It's hard to get out during those first few months, but we hope to liven that time and give the community something to look forward to – that not only represents our local experience, but celebrates it!"
As part of the 2023 Snowman Stroll, the Rock Springs Main Street/URA collaborated with the Rock Springs Library to create a snowman scavenger hunt.  The scavenger hunt forms can be picked up from the Rock Springs Library (400 C Street), Rock Springs Main Street/URA office (603 S Main Street) or downloaded from DowntownRS.com.  If you think you're a snowman-spotting pro you can test your skills and find them all.
When you've found them all, return your form to the Rock Springs Library for a prize, now through February 28, 2023.
            In addition to the scavenger hunt, the Rock Springs Library has a host of snowman themed activities throughout January and February. You'll can also find a list of additional activities on the Rock Springs Main Street/URA's website at: