Meet the Snowman Stroll artists - Farson Eden High School Advanced Art Students
---
Artist Biography: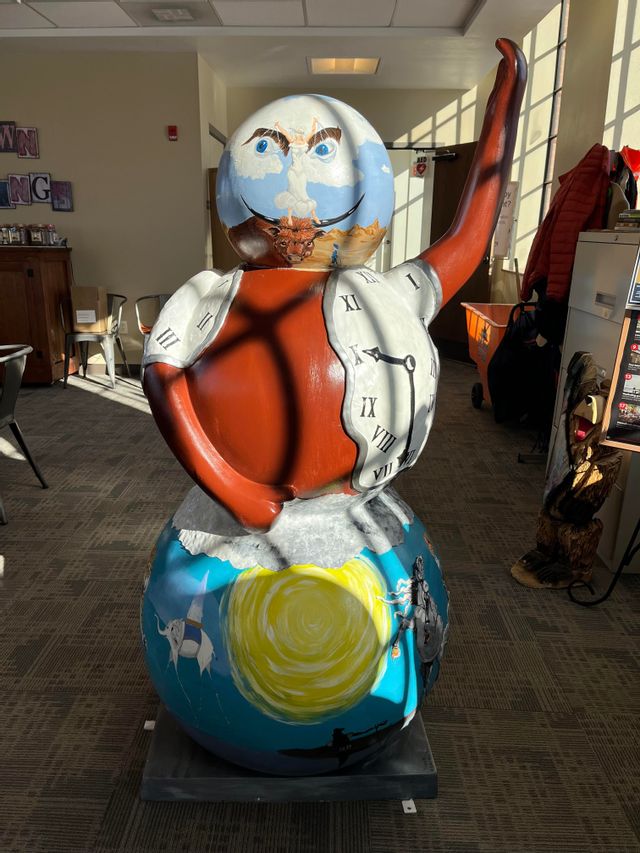 Aubrey Bryan Summers is a junior at Farson Eden School. She is extremely creative and enjoys creating art through several different types of mediums. Aubrey is an excellent baker whose cakes have awards through 4-H and the Sweetwater Fair. She assists Drama with building sets and went to State Drama this year. This will be her second year to attend State Art Symposium. Aubrey also enjoys volleyball and skiing. She lives at home with her parents, brother, and several pets.
Suzanne Whitson is the K-12 Art Instructor at Farson Eden School. She has been creating art since early childhood. Her artwork centers around animals and the western genre. Her mediums include graphite, paint, clay, colored pencil, oils and whatever else needs to be tried. She considers herself a jack of all trades and master of none. Suzanne shares her home with her dogs, a cat and 3 horses. She is the mother of two beautiful artistic girls.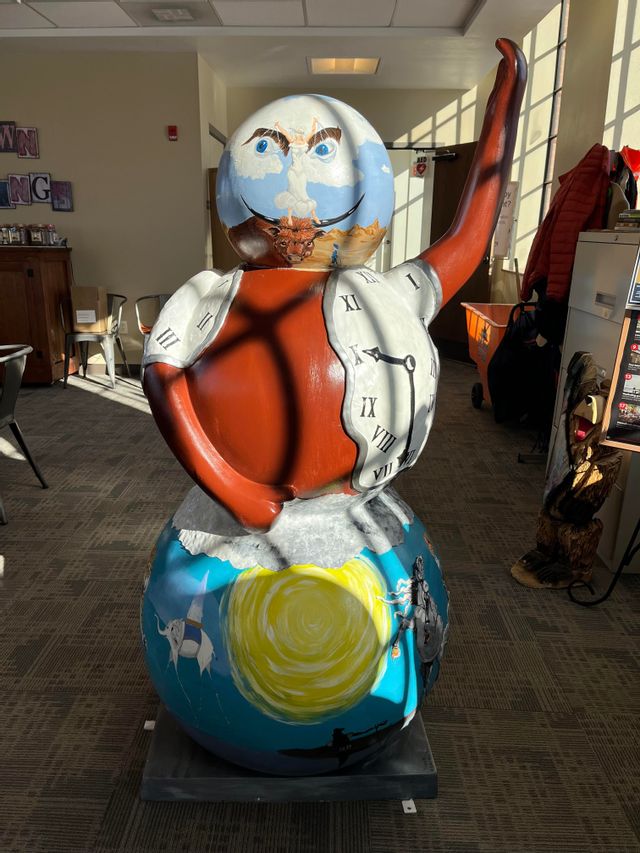 "Wonders of Dali" is a snowman inspired by five works of artist Salvador Dalí.