Meet the Snowman Stroll artists - Sweetwater County Quilt Guild
---
Artist Biography:
The Sweetwater County Quilt Guild is located in Green River, Wyoming.  They are a public group that meets on the 4th Thursday of each month at 6:30 pm at the Green River Public Library.  
Established in 2015, they are open to all quilters in the area and within Sweetwater County.  They meet with the intent to foster quilters in all aspects, enjoyment, education, promotion of the art of quilting, and all things quilts and quilting.  They are a friendly group of all ages and experience.  They encourage visitors to come to visit or become a member for just $25/year.  
Artist Statement: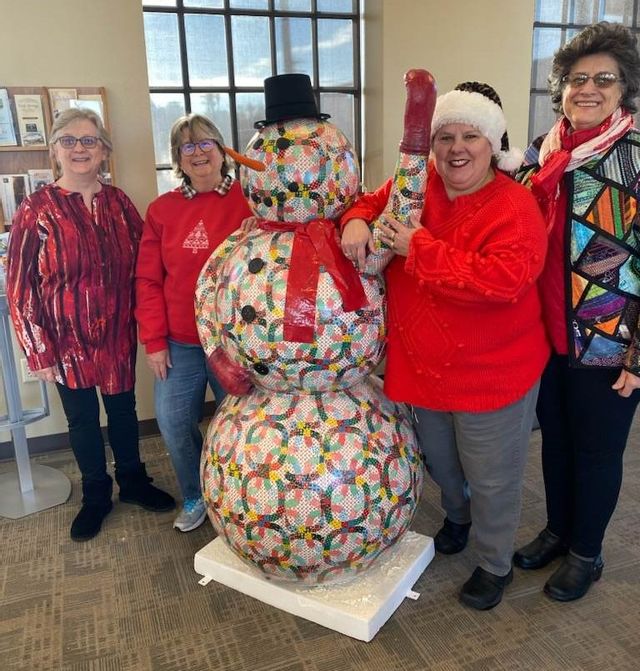 The Scrappy Crumb Snowman is enjoying a resurgence as they use up bits of fabric they've been saving to make a new life in their snowman.  Variety is the key to make a scrap quilt fabric snowman.