My Own Downtown - Carla Hester Croff
---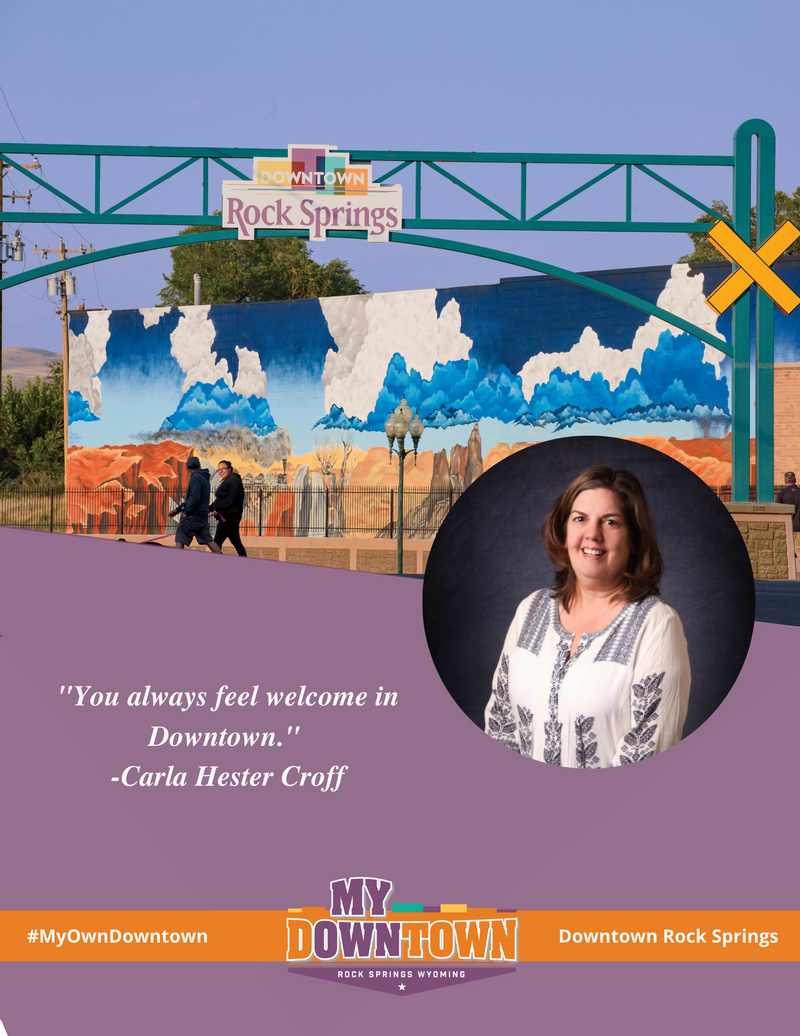 No matter where we go, having knowledge of technology is expected. Expanding this knowledge can open up opportunities to become developers and creators.
Carla Hester Croff is a computer science instructor for cswyozone.
This Saturday, Carla is hosting Halloween activities in the restored Freight Station, 11 am to 2 pm. The event will include drones, building and craft activities.
Participants can take a break during the Halloween Stroll and enjoy this free event.
Carla is excited to organize this event in Downtown Rock Springs.  
"I think it's important to give back," she pointed out. "It makes you feel good too.
"If not you, then who?"
Making friends is easy in Downtown.
Carla said, "It's amazing what relationships you build with community members."
The WyoCSZone Halloween event is to give kids and parents an opportunity to do fun computer science activities
"Bringing the community together is what it's about too," she pointed out.
Kids will learn about computer science and work on interactive projects that enhance their computation thinking skills.
"There will be lots of playing and laughing involved," Carla explained. "Participants will leave with some take-home projects and a new-found interest in computer science."
Carla wouldn't have this special Halloween event anywhere else.
"You always feel welcome in Downtown," Carla said.
…And that's why Downtown Rock Springs is My Own Downtown.