My Own Downtown - Brad Russell
---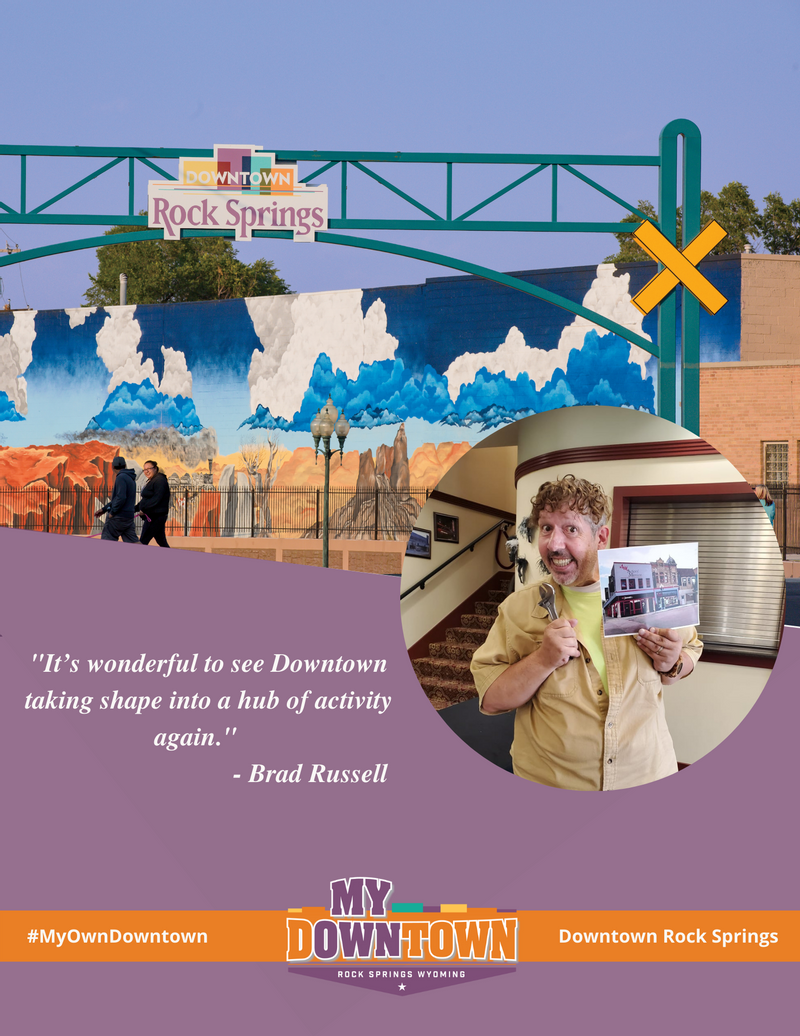 The performing arts help individuals express themselves.
This weekend, the Actors' Mission will present The Rocky Horror Show. Besides gathering the community together, this fundraising performance will help raise funds for their building renovations on South Main Street in Downtown.
Rock Springs native, Brad Russell is the Lighting Director for the upcoming production.
"The fact that most of the historical buildings of our city are located in Downtown and that the Actors Mission is a part of that now is very satisfying," Brad expressed. "The original Rock Springs story is written all over our Downtown area with our history of with the railroad and the depot." 

Brad Russell was born in Rock Springs. He left to finish high school at Interlochen Arts Academy, a performing arts high school in Michigan. After graduation, he attended college at University of Utah, Western Wyoming Community College, and Goodman School of Drama at DePaul University in Chicago.  Since then, he has worked in theater all over the world including New York, Chicago, Cleveland, with Club Med, Cancun, Turks and Caicos, Dominican Republic, San Salvador, New Providence. He has been back in Rock Springs now for 20 years with the Actors' Mission and Western Wyoming Community College.
According to Brad, he grew up Downtown, where his father owned Kelley's Shoes on North Front Street.
"Watching the entire landscape of Downtown change since then is amazing," he shared. "With the opening of the Broadway Theatre, suddenly all sorts of shops and restaurants were opening."
Since television streaming and visual entertainment on electronic devices have become more accessible, live performing arts are often forgotten.
Brad hopes the support for live performing arts in Downtown will continue after this weekend's performances.
"Attendance is key," he pointed out. "Without audiences and live bodies, there would be nothing."
Brad went on to say, "Showing up is 95% of the battle and with all of the things to do now, it's high time we took advantage of being able to get out of our houses and from behind our TV screens."
"Take a more active approach to our lives and community," he said. "Find out what is happening. We have the resources to see what events are coming up that we might enjoy, or just go out and walk around.  See for yourself.  There is always something going on Downtown."
According to Brad, "the performing arts have been with us since the first caveman acted out how he brought down that mammoth to his tribe."
 "Our education and socialization would be lost without storytelling, mimicking, reflecting, or having the ability to illuminate ourselves," Brad said. "Everyone…all ages, backgrounds, and flavors need the kind of shared experiences only live performing arts provide."
"It's wonderful to see it slowly taking shape into a hub of activity again," Brad concluded.
…And that's why Downtown Rock Springs is My Own Downtown.