Volunteer of the Month - Bryan Schutz (June 2021)
---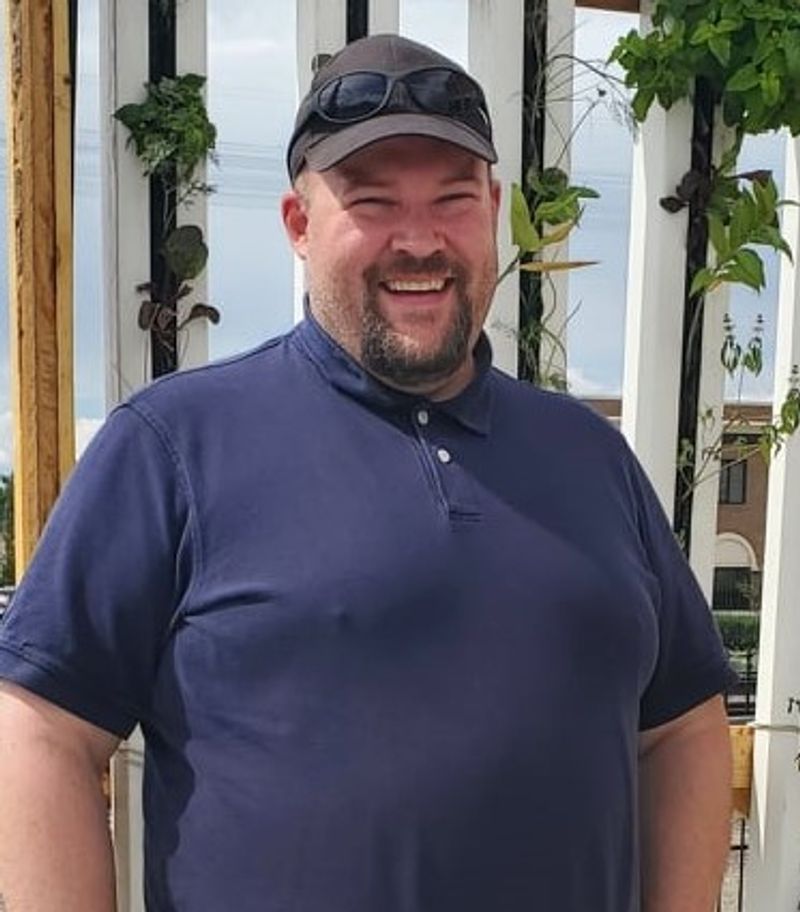 The Rock Springs Main Street/Urban Renewal Agency is pleased to announce the Volunteer of the Month for June: Bryan Schutz.

            Each volunteer is a small piece of the puzzle with a big purpose in making a positive change throughout Downtown.
            Bryan stepped in at the right time. He hauled about twenty 6 foot tables from Bunning Hall on South Main Street to Bunning Park for this year's Blues n' Brews. He also took them back to Bunning Hall by the end of the evening.
            "I have helped for the last four or five at the Blues n' Brews event," Bryan mentioned. "I love the location and having great music all day."
            He added, "With how the event is setup with a good mix of local and nearby craft brews – it's a fun place to be."
            Bryan received his Bachelor's degree in Computer Science at Weber State University. He works at the Sweetwater County Library System in the IT/Computer Department and makes sure every is running well.
            According to Bryan, Downtown Rock Springs still needs volunteers.
            "They make it easy to sign up for it and they show what spots are available," Bryan explained. "It takes little time to pitch in and they're flexible with everyone's busy schedules."
            "The Downtown area has a great vibe to it," Bryan expressed. "It is nice to see the constant strive to make it a better place for all."
            He concluded by saying, "Square State Brewing is one of my favorite places to be in the Downtown area."  
            The Rock Springs Main Street/Urban Renewal Agency is charged with the redevelopment of downtown Rock Springs. As part of their mission, there are three standing committees – Business Development, Promotions and Arts and Culture. For more information on the program, contact the Rock Springs Main Street/Urban Renewal Agency at 307-352-1434 or visit their website at downtownrs.com.