Rock Springs Main Street/URA Receives Accreditation
---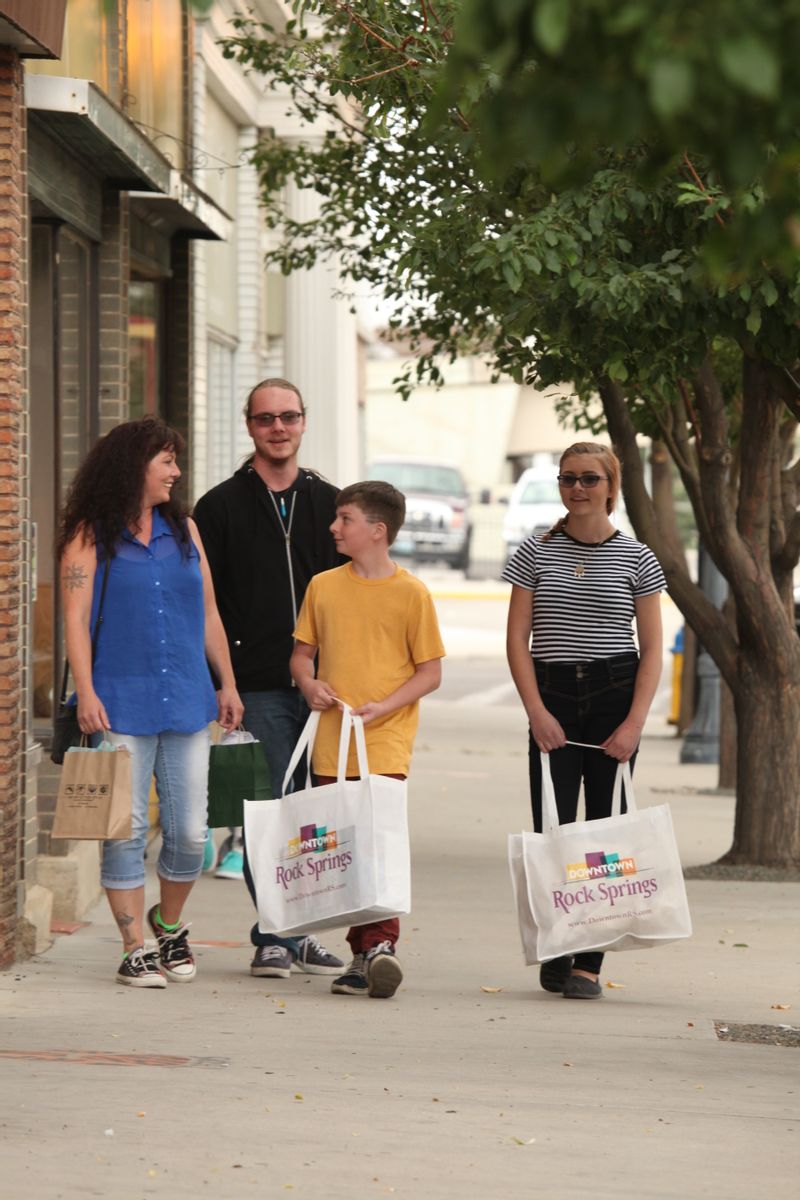 Main Street America is proud to announce that the Rock Springs Main Street/Urban Renewal Agency is one of 883 Main Street programs across the country to have earned accredited status, Main Street America's top level of recognition.

            This elite designation signifies a strong commitment to preservation-based economic development and community revitalization, along with a track record of effectively applying the Main Street Approach.  Programs created by Main Street organizations, such as the Rock Springs Main Street/URA have made meaningful improvements in their communities and are on the pathway to achieving even more significant economic, physical and organizational improvements in their downtowns.
            Combined, these Accredited and Affiliate communities generated $4.14 billion in local reinvestment, helped open 4,356 net new businesses, generated 14,988 net new jobs, catalyzed the rehabilitation of 8,488 historic buildings, and clocked 983,702 volunteer hours in 2020. 
            "We are thrilled to acknowledge this year's Accredited and Affiliate programs and their dedication to advancing economic opportunity and quality of life in their downtowns," said Patrice Frey, President & CEO of Main Street America. "During an incredibly challenging year, these programs have demonstrated the power of the Main Street movement to champion small businesses, drive recovery efforts, and lift up their communities. I am inspired by their efforts and know that these Main Street programs will continue to help their districts flourish in the next stages of recovery.
            Statewide, countywide, and citywide Coordinating Programs evaluate, select, and recommend qualifying communities to Main Street America on an annual basis. Communities must meet ten rigorous standards to qualify for Accreditation status. Evaluation criteria determines the communities that are building comprehensive and sustainable revitalization efforts and include standards such as fostering strong public-private partnerships, documenting programmatic progress, and actively preserving historic buildings.
            "Downtown Rock Springs is the soul of our city," URA Board Chairperson, Maria Mortensen said. "I'm very proud to be connected with an organization that focuses on growth and quality of life in our community."
            In 2020, 17 private buildings were enhanced and restored, ten new businesses opened during that year, $169,025 private investments and 5.5 net full time jobs were created in Downtown Rock Springs.
            The Rock Springs Main Street/Urban Renewal Agency is charged with the redevelopment of downtown Rock Springs. As part of their mission, there are three standing committees – Business Development, Promotions and Arts and Culture. For more information on the program, contact the Rock Springs Main Street/Urban Renewal Agency at 307-352-1434 or visit their website at downtownrs.com.