My Own Downtown - Jerad Leisch
---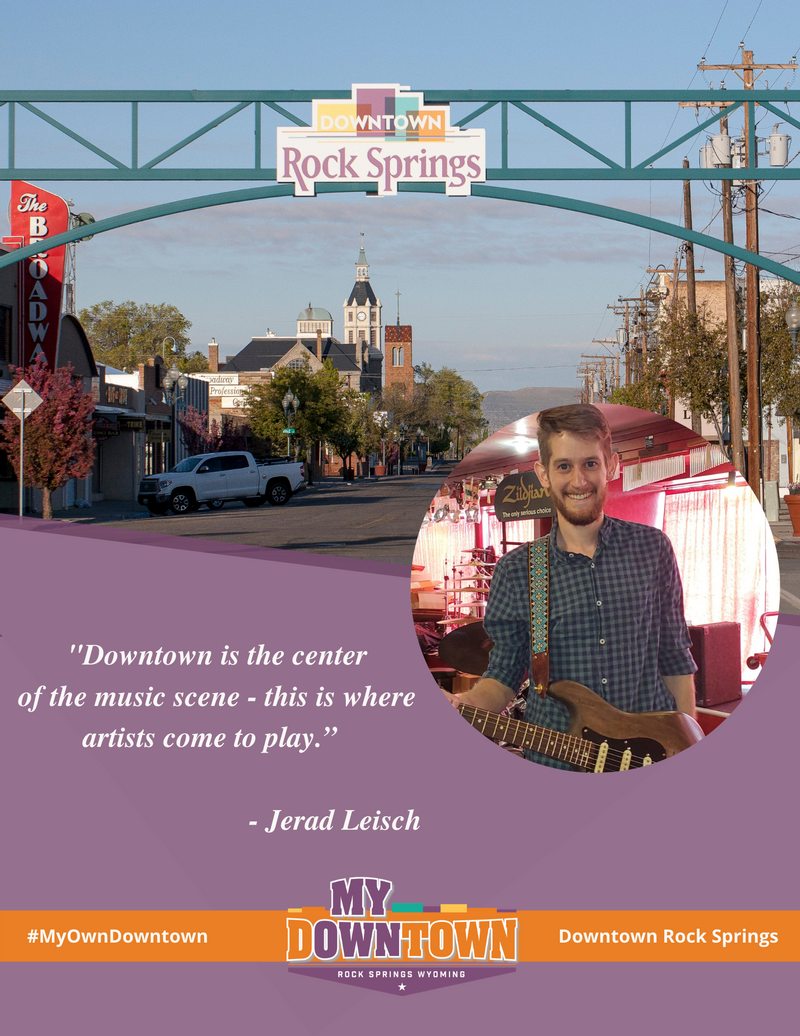 Local musician and sales associate, Jerad Leisch got his first guitar from The Pickin Palace.
"I'm a left-handed guitarist so it took six months for me to get it," Jerad laughed. "But the experts here at the Pickin Palace kept checking the arrival status and were determined to see me with my first acoustic guitar."
He added, "I had my senior picture taken with that guitar."
Jerad is one of the guitarists/vocalists for Free Resonance. Often, they are entertaining music supporters at places like Square State Brewing, The Park Lounge, Main Street Market and other locations.
Since restrictions have been lifted in Wyoming, many may have noticed that local, live music is booming again in Downtown Rock Springs.
"Downtown is the center of the music scene," Jerad observed. "This is where artists come to play."
"Supporting local music is so important to us," he expressed. "Anyone interested in attending a live performance can check show times and locations on Facebook."
He continued to say, "Organizations like WyoRadio and The Radio Network help promote the local music scene as well as Facebook groups like Sweetwater Insider and Rock Springs and Green River, WY Musicians' Alliance – check them out."
Throughout the years, Jerad has worked with people who he still considers as friends in Downtown.
"I've work with some impressionable people in Downtown like Jane and her crew at Daniel's Jewelry and of course, the gang here at Pickin' Palace," Jerad said.
Since Jerad has been an employee in Downtown, he's realized how important it is for businesses to stay open.
"Each business owner is unique in their own way," Jerad pointed out. "You need to go into these stores and meet these dedicated merchants who wake up every morning and spend all day and even, most of the night, at their shops; it's their passion. That's what keeps Downtown going."
"These business owners make Downtown special," Jerad mentioned. "In fact, I'll always be grateful to Lisa at Sidekicks Book and Wine Bar for helping us with our gender reveal party."
With a gleam in his eye, he said, "It was more special than we thought it would be."
He concluded by saying, "The friendships you make in this area is what makes Downtown so special."
…And that's why Downtown Rock Springs is My Own Downtown.