My Own Downtown - Stephen Caron, a.k.a. T00M3R
---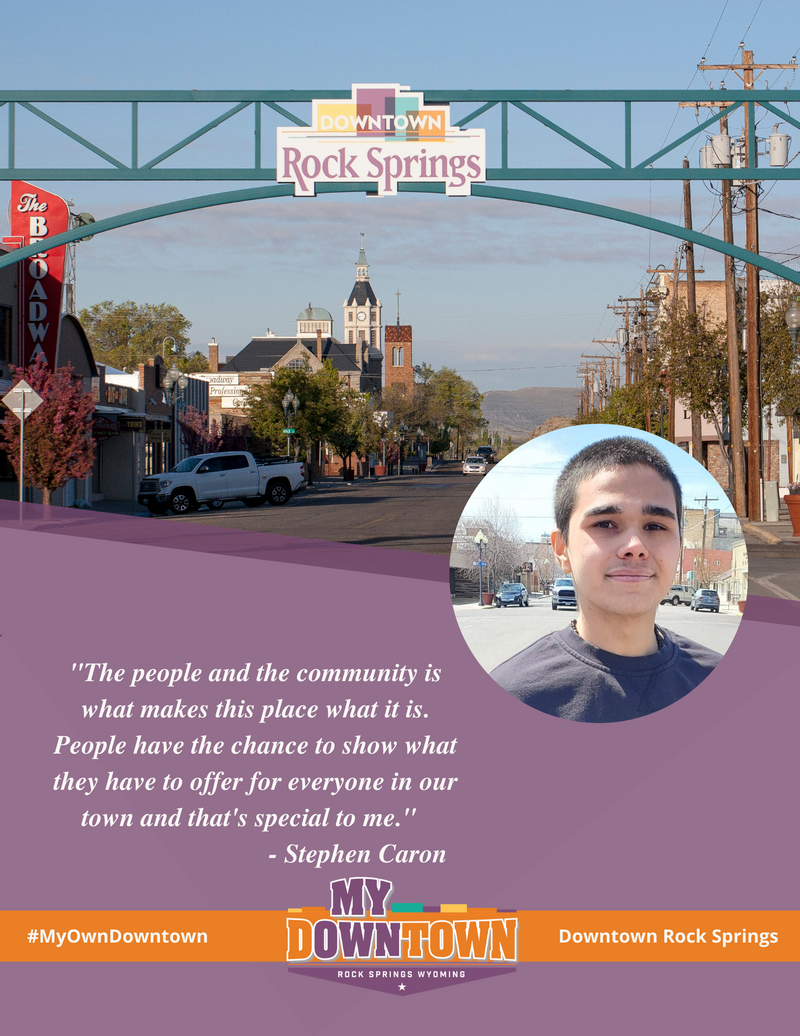 Local lyricist/ performer, Stephen Caron, also known as T00M3R in the hip-hop world, has been Wyoming raised since he was five years old. Originally from Florida, he's a musician and producer at heart.
 "I play and make all kinds of music," Stephen revealed. "But my music career has been built off of conscious hip hop music."
Stephen has made five albums plus a 30-song playlist where he released a song every Sunday for 30 weeks from August 2017 to March 2018.
Agreeably, that's commitment!
"When I'm not working, I spend most of my time with my family and friends, exercising and doing breathing techniques like the Wim Hof and Joe Dispenza techniques, studying and listening to audiobooks, listening to music, riding skateboards and bikes, creating new art and making new friends!" he shared.
According to Stephen, his new album, Nothing's Perfect releases Saturday, April 17, 2021. It will be available on all major streaming platforms.
To celebrate, Stephen and his label SUB/ROK Records are throwing an album release party/concert the day the album drops at The Broadway Theater in Downtown Rock Springs. The show starts at 7 pm. CD's, shirts, stickers and other merchandiise will be available for purchase as well as an open mic when the doors open.
Stephen's father, who is a guitarist, inspired Stephen to follow his dream. Growing up, he was surrounded by drums, guitars, basses, microphones, mixers, speakers and other equipment.
"I grew up listening to and playing metal and rock music," he explained. "At age ten, I started producing Electronic Dance Music (EDM) and made eight or nine projects over a five-year span which you can still find on the original DJ T00M3R soundcloud pages."
Stephen made hip hop beats and little raps for fun. He wrote his first rap song when he was twelve years old.
Stephen went on to say, "At fifteen, I made a beat that inspired me so deeply to write a song (first song on my first album The Great Awakening), which lead to a whole album, and then another, then shows and so much more music. Conscious rap became my main style in my music career leading to the present. My sounds come from inspirations drawn from all types of music, life experience, ideas and philosophies, and more. My lyrics are always true to who I am, what I stand for, and the messages I love to share through my art."
Stephen is proud to work for a small business in Downtown.
"I love how much I've learned and grown with my boss, fellow employees, the business in general, and with our community, along with the bicycle community around the country and the world!" he beamed. "I never thought I'd be a part of the bike world, but it's been an amazing experience."
Like many others, Stephen has fond memories of Downtown.
"The shows I've done throughout the years in Downtown comes second," Stephen said. "But my best memories are running around as a kid with my best friends, riding longboards, visiting the library to play on the computers, meeting people, seeing family - I have tons here - and exploring all the little nooks, crannies and alley ways in town as a kid."
Stephen hopes to see more support for the local music scene and small businesses.
"Stay in tune with local businesses on social media and look locally before going online to have your needs met," he advised. "Find stores that suit you and shop local before supporting corporations or online like Amazon and Wal-Mart."
He added, "Look for posters for events and things to do in town and pop out when you can. Find new artists you like on social media to find out when they have shows and music coming out." He concluded by saying, "Your support means everything to us local businessmen, businesswomen, and artists (not just musicians), and it's what makes it real for us and everybody around us to take part in. Show some love when you can and give a little extra when you can."
"The people and the community is what makes this place what it is," Stephen expressed. "People have the chance to show what they have to offer for everyone in our town and that's special to me."
...And that's why Downtown Rock Springs is My Own Downtown.