Rescheduled: Blues n' Brews Scheduled for June 19th
---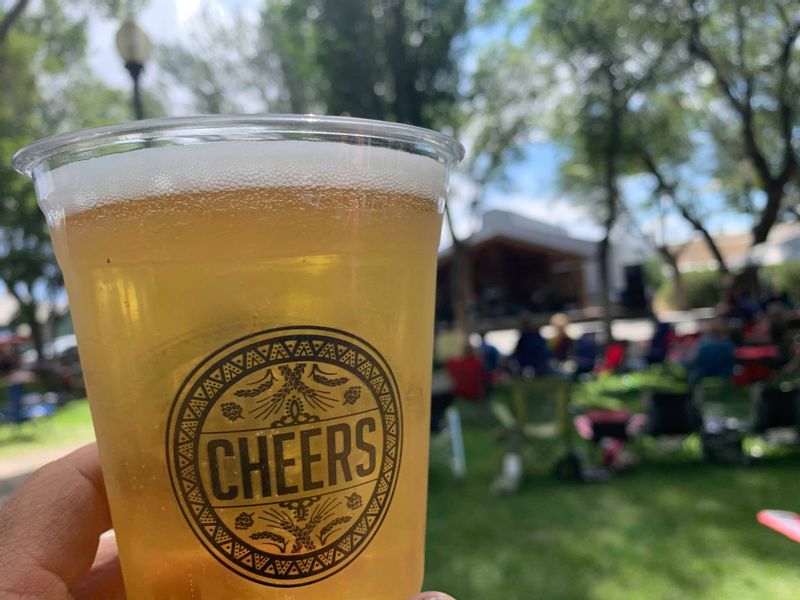 There were a few hiccups in regards to rescheduling this year's annual Blues and Brews.

Several dates have been juggled around as The Rock Springs Main Street/Urban Renewal Agency tries to avoid competing with other brew fests and community events. The organization is collaborating with Rods and Rails to make it a full day of activities in Downtown Rock Springs.
Save the date and get ready to cool down with a stout or lager and enjoy live entertainment at the 15th annual Sweetwater Blues n' Brews on Saturday, June 19, 2 pm to 7 pm in Bunning Park.
    "We are actually looking forward to this date," said Trina Brittain, Marketing Events Coordinator. "Having Rods and Rails on South Main Street and Blues and Brews in Bunning Park will make a spectacular Father's Day weekend event."  
       "What's the worse that can happen? Will it snow?" she asked. "We certainly hope not!"
Preparations are underway to make this year's festival, the fifteenth annual, the best one yet.  Unlimited sampling will be available at Sweetwater Blues n' Brews for one set price - $35 including admission (in advance).  There will also be a VIP package available this year for $45 which includes exclusive admission to the park during the first hour of the event and a limited edition pint glass.  Tickets will also be available online, in advance of this year's event to save festival goers time and money. 
More information on where to purchase advance tickets and music line-up will be released soon. 
      All proceeds will go to the Rock Springs Main Street/Urban Renewal Agency for development efforts in the historic district.  Sweetwater Blues n' Brews is presented by Rocky Mountain Bank with support from Memorial Hospital of Sweetwater County, Simplot, Sweetwater Join Travel and Tourism Board, Eric Phillips Attorney at Law, and All West Communication.