My Own Downtown - Pearl Martinez
---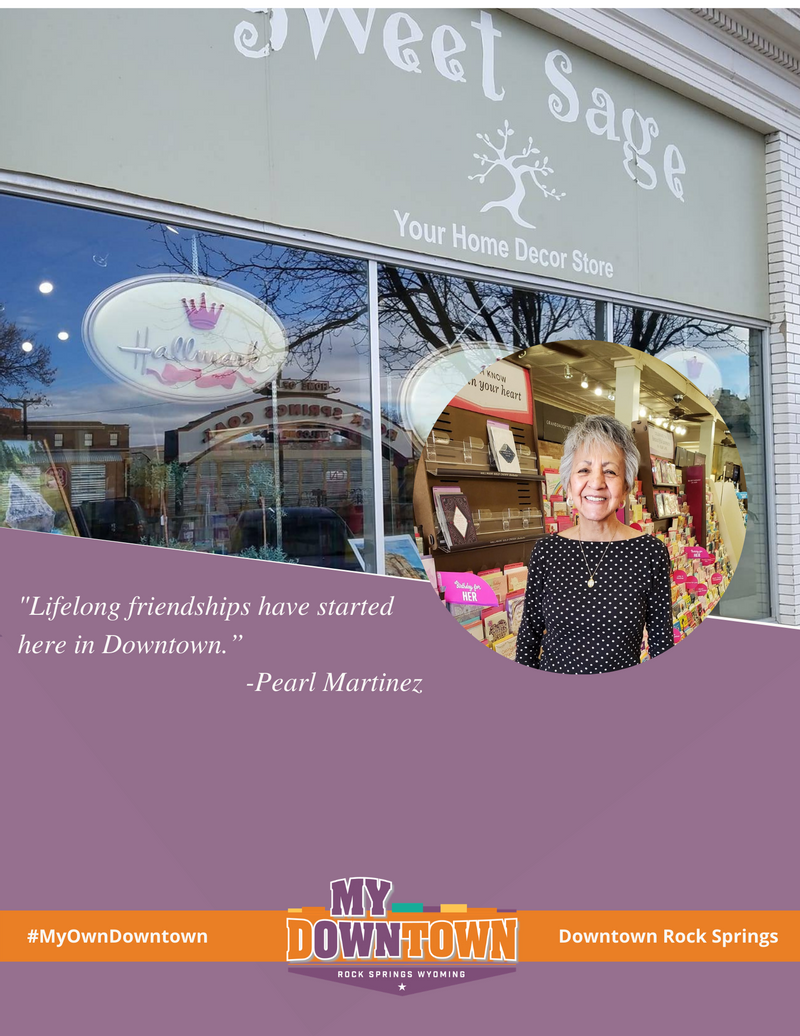 Pearl Martinez has been the face of Bi-Rite/Sweet Sage/Remedies for over a decade. When she's not on-the-clock, customers ask where she is. Customers say she is the piece that keeps the puzzle together.
    When Pearl was growing up, she and her family would visit Downtown Rock Springs from Tipton.
         "We lived near Table Rock before moving here," she said. "I always looked forward to riding into town and seeing what new stuff stores had back in the day."
    Pearl remembers summers at the drive-in theater, having lunch in Downtown and shopping for unique items.

    "I'm really proud to work in such a welcoming community," she pointed out. "I didn't think I'd work here as long as I have but I'm very grateful."
    Pearl looks forward to waiting on regular customers and visitors daily.
    "Travelers are just in awe when they come to Downtown," she observed. "They'd ask me about the old train depot, the Art Underground and where to go for good wine."
    She added, "They're really impressed with the progress in Downtown."

    The visitors are also delighted when they see nice, tidy independently-owned shops like Bi-Rite/Sweet Sage/Remedies.  
        "It excites me to see them walk away with special gifts for their loved ones," Pearl expressed. "Providing a special shopping experience for our guests is very important to me, especially now when it's so darn easy to order on-line."
    Engaging with your customers is important if the stores want to remain open, according to Pearl.
        "In Downtown, customers can get one-on-one attention and find quality items," she pointed out.
     Many will agree that customers are like family in Downtown.
    "Our customers are our friends," Pearl mentioned. "Life-long friendships have started here in Downtown."
                …And that's why Downtown Rock Springs is My Own Downtown.