What's Up Downtown - the week of March 1 - March 7, 2021
---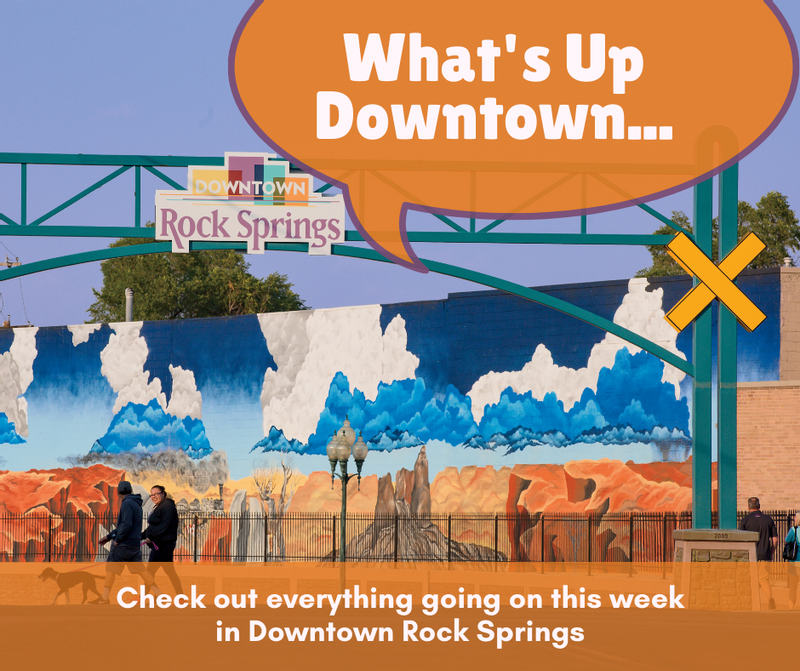 Looking for something to do?
Downtown Rock Springs is the center of activity.
Ongoing , New Year - New You! Yoga Classes with Salina, Escape Day Spa and Boutique, Various Times
Discover the benefits of Yoga! Salina teaches practices to quiet the mind, soothe the body & ease back from injury.  Salina Zanetti is a Certified Yoga Instructor and will be teaching Monday - Friday in the Fitness Room at Escape Day Spa & Boutique. All ages and abilities welcome! Classes are held Monday - Friday at 6:15pm and Tuesday-Thursday at 9:30am. (Room is large enough to allow social distancing.) Drop-in rate is $10, 10 class pre-paid series is $80
March 1, Exploration; Art - Alma Thomas, Rock Springs Library, 10 am. Pick up a Grab and Go Bag from the library. Grab a kit with everything you need to make a craft based on artist, Alma Thomas.
March 1, Promotions Team Meeting, Rock Springs Main Street/Urban Renewal Agency office (608 South Main Street), 4 pm, The Promotions Team positions our Downtown district as the center of the community and hub of economic activity, while creating a positive image that showcases a community's unique characteristics. Everyone is welcome.
March 3, Arts & Culture Team Meeting, Rock Springs Main Street/Urban Renewal office (603 South Main Street), 4 pm.      
March 3, Educator's Night, Bitter Creek Brewing, 4 pm to 7 pm  Bring your school ID and purchase a beverage and receive the chef choice appetizer.  
March 3, Pizza Wednesdays with Eve's, Square State Brewing, 5 pm to 8 pm. Free delivery to the taproom. Menu online (Eve'sRockSprings.com)
March 4, Live Shopping (online event), Rebel and Roots Boutique, 5 pm.  Join us for a Live tour of the store and some great shopping deals! Free Shipping on orders of $50 or more. As always, some great prizes. Check the "Interested" and "Going" button to get notified when it begins. There is so much new inventory of apparel and accessories!
*Share and use "#rebelandroots" during the live to get entered in to win some great prizes!
March 4, Trivia 4 Squares, Square State Brewing, 6 pm to 8 pm.  
March 7, 307 Day, all day. Be sure to buy Wyoming gear from one of your favorite local merchants in Downtown Rock Springs and celebrate our state!