My Own Downtown - Jeannie Demas
---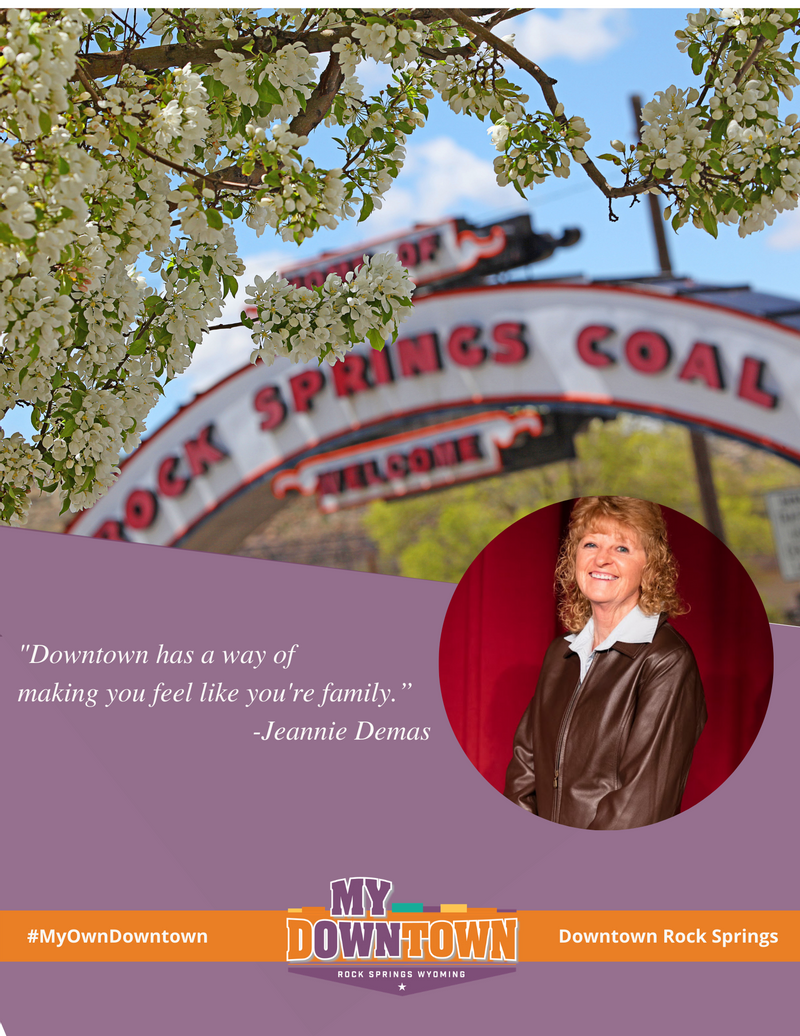 Rock Springs City Councilwoman, Jeannie Demas loves supporting Downtown Rock Springs.
"I love shopping at all of our small businesses," Jeannie said.
If anyone knows retail, it's Jeannie; after all, she worked at Herberger's for 19 years before it closed.
"They have a way of making you feel like you are family," she pointed out. " I enjoy going to businesses that remember your name."
Jeannie added, "When businesses remember your name it makes you as a customer feel special."
Jeannie has been employed at the Sweetwater County Sheriff's Office for 37 years. She enjoys hunting and exploring the country side.
"Being out in the country exploring is my happy spot," Jeannie said.
 Jeannie enjoys dining out in Downtown, as well.
"I love to go to the different Downtown restaurants," she mentioned. "They remember what you, as a customer, like at their place."
Jeannie hopes the support for small businesses in Downtown will keep growing.
"It's essential that customers understand when they support local businesses they create a direct, positive impact on their community," she pointed out. "With Valentines coming, people could buy gift cards for the hard to buy for people on their list."
She went on to say, "A gift card is never the wrong color or size. One size fits all."
Jeannie has seen how Downtown has weathered the storm of 2020.
"The pandemic has dealt Rock Springs a severe blow across multiple dimensions," she expressed. "But Rock Springs always has a way of picking itself up and coming out better than we were before."
Jeannie has no doubt that the businesses in Downtown will continue to grow.
"It will be better than before because of their positive attitudes," she noted.
… And that's why Downtown Rock Springs is My Own Downtown.