What's Up Downtown - the week of February 1-7, 2021
---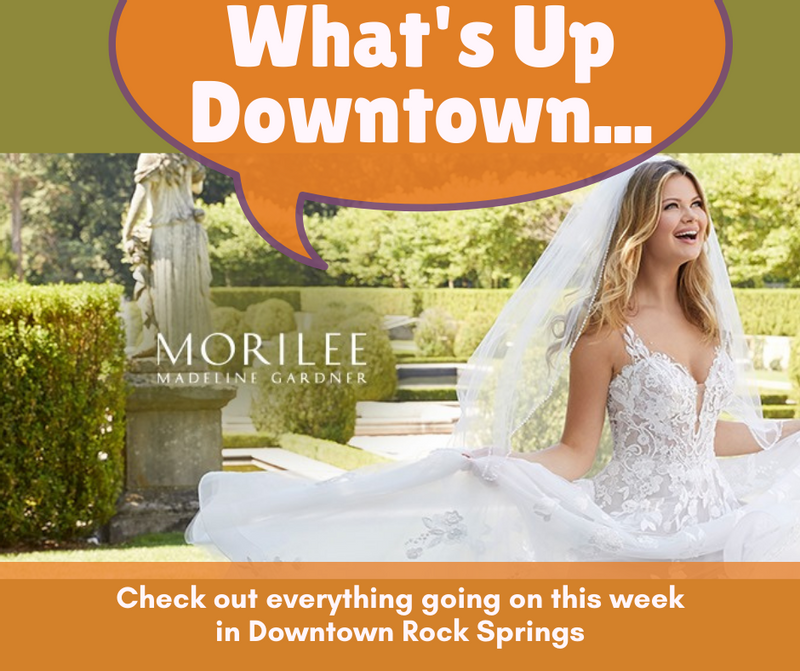 Looking for something to do? 
 Downtown Rock Springs is the center of activity.
FEB 1-28 New Year - New You! Yoga Classes with Salina, Escape Day Spa and Boutique, 430 Broadway Street
Discover the benefits of Yoga! Salina teaches practices to quiet the mind, soothe the body & ease back from injury. (Classes are all week so please check the full schedule) Salina Zanetti is a Certified Yoga Instructor and will be teaching Monday - Friday in the Fitness Room at Escape Day Spa & Boutique. All ages and abilities welcome! Classes are held Monday - Friday at 6:15pm and Tuesday-Thursday at 9:30am. (Room is large enough to allow social distancing.) Drop-in rate is $10, 10 class pre-paid series is $80
FEB 1-12 - Furbaby Love Drive, Brokerage Southwest,  601 Broadway Street
Brokerage Southwest is collecting donations for Red Desert Humane Society. We will match up to $500.00. Lets show these babies some LOVE for Valentines.
FEB 6 - 3 Pack Release/Pancake Breakfast with RSFD, 8 am, Square State Brewing, 422 South Main Street
Join us for a very special event! Our first limited edition can release of the year! Get yourself a Breakfast Beer 3 pack to enjoy while the Rock Springs Fire Fighters serve you delicious pancakes for donations. We can't wait to see you for a crazy good time.
FEB 3 - Educator Appreciation Night, Bitter Creek Brewing 604 Broadway Street 4 pm to 7 pm If you are an educator bring your school ID and purchase a beverage and receive the chef's choice appetizers.
FEB 5 and FEB 6 - February Event, Wildflower and Company,  517 Rennie Street. Noon to 6 pm, Friday, 10 am to 6 pm, Saturday. 
FEB 6 - Bowls of Caring (Painting and Beer!) Noon to 4 pm, Square State Brewing

,422 South Main Street

Join us for a drink and a good cause!

FEB 6 - Sweetwater County Wedding Expo 2021, Bunning Hall Noon to 4 pm
 The 13th Annual Sweetwater County Wedding Expo at Bunning Hall Event Center! FREE to attend, space limited due to restrictions. Pre-registered will be given first spots, so follow the "ticket" link to register! Virtual attendees & virtual vendors welcome too - follow the ticket link! Bridal fashion by LKH Bridal & Formal of Laramie & wonderful local & regional vendors!
FEB 7 - Super Bowl Sunday with SSB and Eves, Square State Brewing,  422 South Main Street 4 pm to 8:30 pm
Square State Brewing is partnering with their friends at Eve's to bring you the ultimate game day experience. They've cooked up an epic game day menu, including wings, pizza, and burgers special for this event. Head into the tap room, enjoy your favorite brew, order your food and Eve's will deliver at half time. We will see you at the Square.