Keeping Spirits Bright and Merry in Downtown
---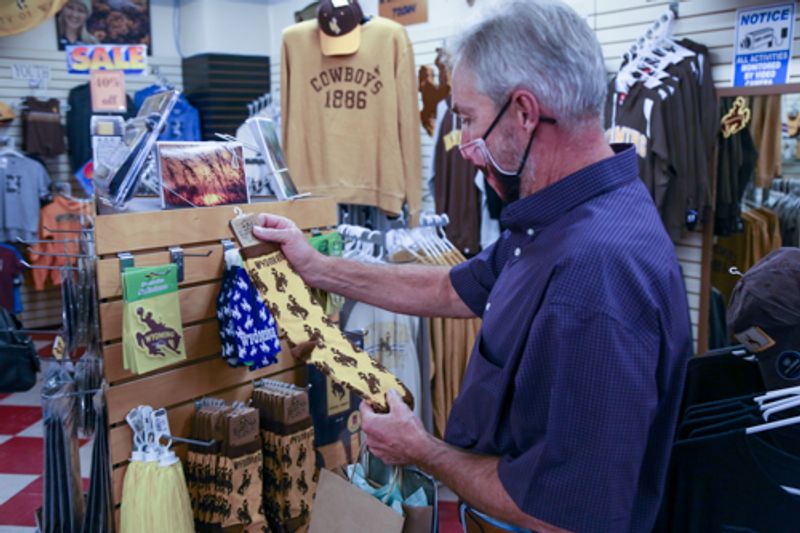 Downtown Rock Springs is where the holiday fun and shopping begins.
    The second annual Plaid Friday will take place on Friday, November 27. Shoppers can kick off the holiday season with free giveaways and great specials throughout Downtown. One hundred plaid bags will be handed out at Escape Day Spa, 420 Broadway Street, 9 am. Some of them will have valuable gift certificates.
     Small Business Saturday is Saturday, November 28. Watch for free giveaways and specials. The first 100 shoppers in the door at Mack and Co Boutique, 623 Pilot Butte Avenue, at 11 am will receive a special Christmas stocking filled with goodies and a gift certificate. 
    For unique gifts, go to the Christmas Gift Show on Friday, November 27 and Saturday, November 28, 10 am to 4 pm in Bunning Hall, 603 South Main Street.      
    "Don't forget, Downtown has gifts for nearly everyone on your list," Chad Banks, URA Manager said. Support your own, shop at home.
    This year, the Rock Springs Main Street/Urban Renewal Agency would like shoppers to take the Mayor's Challenge – pledge to support local businesses at least five times during the holiday season, either by purchasing gifts, dining or participating in local holiday events.
            "Out of every dollar spent in a local business, sixty-eight cents will be returned to our community," Banks shared. "It fuels our local economies and contributes to more vibrant neighborhoods."
     Be on the look-out for ole' St. Nick in Downtown Rock Springs. Santa will be traveling from the North Pole soon. His weekly visits will be at a new location this year, the gazebo (at the corner of D Street and Broadway Street), Saturdays, November 28 to December 19. 11 am to 2 pm. This event is sponsored by Escape 307 Rock Springs.
    Join friends and neighbors for the annual Mayor's Tree Lighting, Saturday, December 5, 5 pm at Cannon Park (at the intersection of Grant and Elk Street).
     Bundle up and take the family to the Lighted Holiday Parade, Saturday, December 5, 5:30 pm in Downtown Rock Springs.
     New to Downtown Rock Springs this holiday season is Llamas. They will be ready to greet locals and visitors on December 5 and December 12, 11 am to 2 pm on South Main Street.
     Watch performers from around the community smile, dance and pose. The Living Windows is on Saturday, December 12, 11 am to 2 pm at participating businesses in Downtown.
     Get ready for a live holiday performance at the Broadway Theater. Bar J Wranglers is coming back on Saturday, December 12, 7 pm.
      Keep your PJ's on and enjoy Polar Express at the Broadway Theater, Friday, December 18, 6 pm and Saturday, December 19, 2 pm. These showings are sponsored by Infinity Power and Controls and WyoRadio.
    Participants are advised to practice social distancing and wear masks during all local events.    
     For more information, call 307-352-1434 or visit the organization's website DowntownRS.com.
      The Rock Springs Main Street/Urban Renewal Agency is charged with the redevelopment of downtown Rock Springs. As part of their mission, there are three standing committees – Business Development, Promotions and Arts and Culture. For more information on the program, contact the Rock Springs Main Street/Urban Renewal Agency at 307-352-1434 or visit their website at downtownrs.com