2nd Saturday Art Stroll - November 14, 2020
in
2nd Saturday
---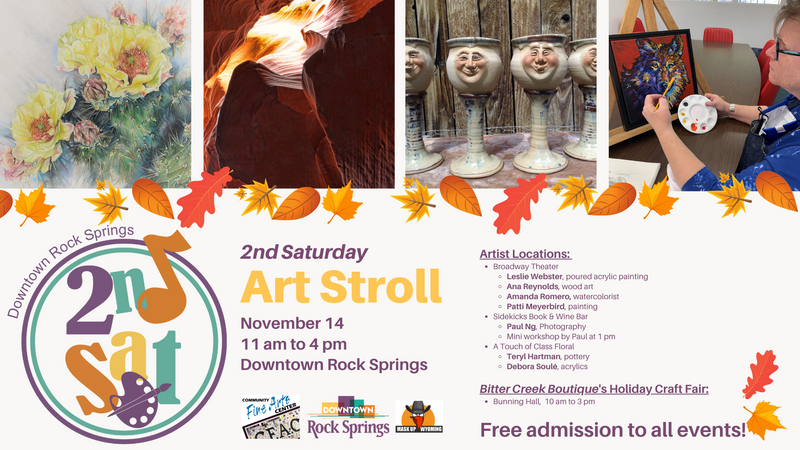 Join us from 11 am to 4 pm on Saturday, November 14 for our 2nd Saturday Art Stroll
Art makes unique gifts for friends and family.
Artist Locations:
Broadway Theater
Leslie Webster, poured acrylic painting
Ana Reynolds, wood art
Amanda Romero
Patti Meyerbird
Sidekicks Book & Wine Bar
Paul Ng, Photography
Mini workshop by Paul at 1 pm
A Touch of Class Floral
Teryl Hartman, pottery
Debora Soulé, acrylics
Bitter Creek Boutique's Holiday Craft Fair:
Bunning Hall, 10 am to 3 pm
Free admission to all events!
Special night performance - Live music by Tom Bennett at the Park Hotel, 8 to 11 pm.