My Own Downtown - Kelly Frink
---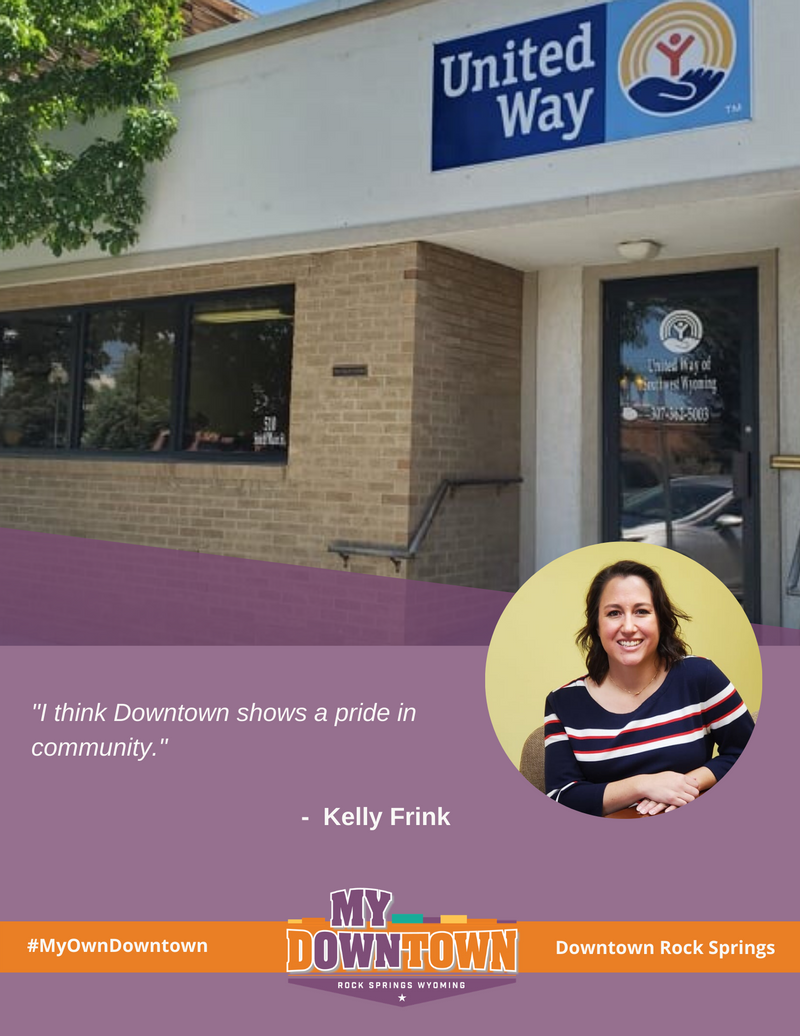 United Way of Southwest Wyoming in Downtown Rock Springs continues to make a difference in our community. Their focus is on education, health and financial stability – a route to a good quality of life.
Kelly Frink, Executive Director, has been with the United Way of Southwest Wyoming for 13 years. Originally, she was the Marketing & Communications Director for this charitable organization.
Growing up, she watched how involved her mother was with the organization and thought it was "a great community organization."
According to Kelly, Downtown "shows the kind of place" she wants to live in.
"I think Downtown shows a pride of community … my community," she shared. "The businesses put their best foot forward and with the help of all the "extras" that the URA does, it's a fun place to hang out."
Over the years, locals and residents have shared special moments together in Downtown.
"I have had many great lunches with friends, taken my kids to visit Santa, watched parades, had a girl's day out shopping and eating with my daughter on Black Friday," Kelly expressed. "Not to mention enjoying an array of entertainment at the Broadway Theater.
Kelly believes small businesses will be stronger with everyone's support.
"Make Downtown your first choice," she suggested." Whatever you need or want to do, first think, 'is this something Downtown offers?' Sometimes you even find something better."
Even with the ups and downs these days, Kelly believes Downtown will keep moving forward.
"I think Downtown will be even more vital," she said. "There have been so many improvements already and plans in the works. Great new businesses keep popping up and I think there will be more.
…And that's why Downtown Rock Springs is My Own Downtown.