My Own Downtown - New Studio Photography & Framing
---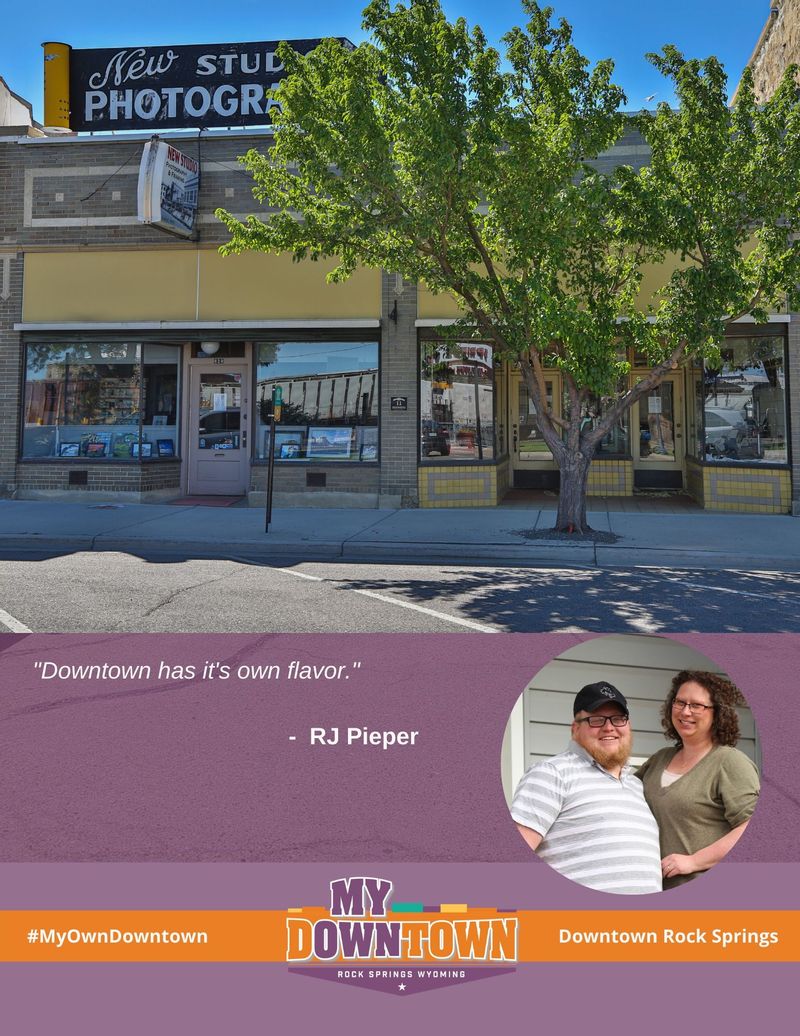 Photography can help people discover and "develop" a side of them they do not know exist.
RJ Pieper knew he wanted to be a photographer since he was a little boy.
According to his parents, he always had some sort of camera in his hands. They developed every roll of film he shot, even when he was eight years old.
"I started learning proper technique in junior high school from the late Herb McCoy," RJ shared. "That class inspired me to consider pursing it more seriously."
He added, "Since then, I've studied my craft with other local photographers like Paul Ng and Jenni Knezovich and obtained professional education and certifications through the Professional Photographer's Association and Wyoming Professional Photographer's Association."
RJ also acknowledges his fiancée, Angela, who constantly encourages him to pursue his passions. She continues to inspire him every day.
RJ has lived in Rock Springs long enough to see the significant changes in Downtown Rock Springs.
"Downtown has its own flavor," he said. "In my thirty plus years here, I've seen it grow from being dead, no traffic, and very few businesses to a place that is so busy; it's sometimes hard to find a place to park!"
"My partner, Angela and I get to be a part of it," he included. "I'm pretty proud of that."
While the parades and street parties In Downtown have brought a smile to his face over the years, RJ recalled the stoplight that stood on Broadway and C Street.
"It seemed like that thing would turn red every single time I approached it," he chuckled. "I'm glad it's gone now but it's something that makes me laugh when I think back on it."
At New Studio, they are working on a project to compare historical images from their collection at the Sweetwater Historical Museum with contemporary images of the same locations.
RJ hopes locals and visitors will keep supporting small businesses.
"Check out the stores and shops, browse, have a conversation with those of us who work downtown, and spend money here," he suggested. "The fifty dollars people spend at a big box store goes out of state, and lines the pockets of shareholders. That same fifty spent in a business like mine circulates in our community, provides a roof over somebody's head, and puts food on the table. Every single sale matters to us, and that's why we put so much work into delivering a good product and dependable service."
RJ is excited about the future of Downtown Rock Springs.
"The future is bright," RJ expressed. "Thanks to the efforts of countless people, from public servants to citizen volunteers, and our elected officials, there are a variety of projects and building restorations that are constantly improving the Downtown."
He concluded by saying, "We still have a ways to go, but restoring this area, and encouraging more people and business owners to be involved in the effort will lead to recapturing the former glory and charm of old Rock Springs."
…And that's why Downtown Rock Springs is My Own Downtown.