My Own Downtown - Pam Root Haynes
---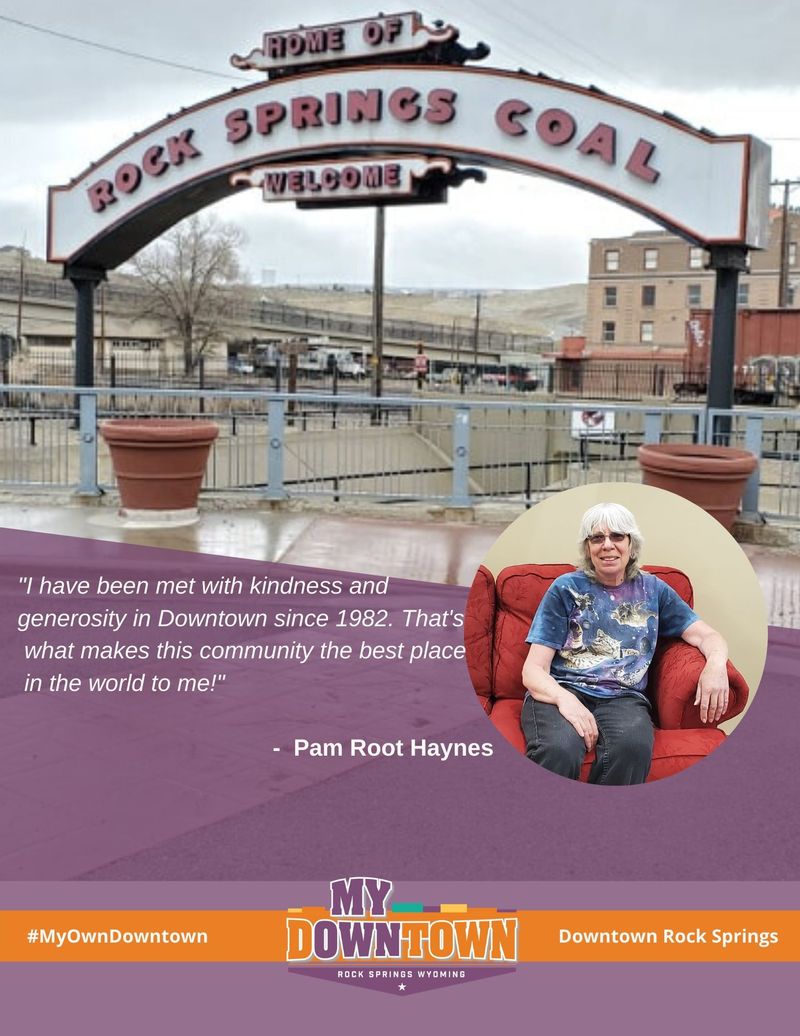 Pam Root Haynes worked in Downtown Rock Springs for almost forty years and has seen "a lot of good changes" taking place.
"I have been met with kindness and generosity in Downtown since 1982," Pam expressed. "That's what makes this community the best place in the world to me!"
Pam admires the murals in Downtown.
"I liked riding my bicycle after work and looking at them," she shared. "The murals are my favorite part of Downtown."
Pam enjoys seeing performances by our local Actors Mission.
"I catch each production!" she beamed.
She is looking forward to watching live performances at the Broadway Theater soon.
"Hopefully, all of this will resume safely sometime soon," she pointed out.
Pam and her friends believe they are in the right area to relax.
She said, "you're free to be yourself here."
As long as everyone keeps fighting for each other during these uncertain times, Pam thinks we will be able to move forward.
"This community needs the people who live here to keep supporting each other to keep what we have," she said. "I've seen a lot of that so far."
… And that's what makes Downtown Rock Springs My Own Downtown!