Cinco de Mayo/National Salsa Month
---
Adding Spice to Downtown: Taste the Difference!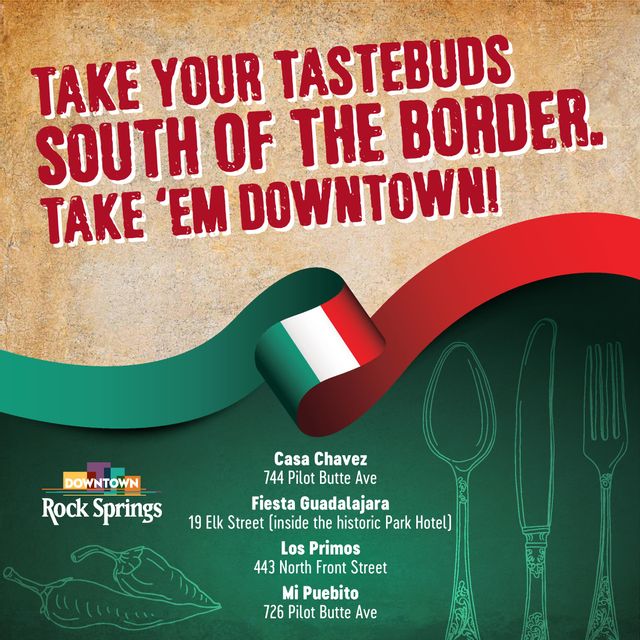 The Latino business community is stronger than ever in Downtown Rock Springs. Jorge Arellano and his father, Albino Arellano Llamas manage
Abarrotes Y Carniceria El Primo,
516 Broadway Street. They have fresh produce, meat, necessities, snacks and more. 
    Locals and visitors can enjoy their homemade salsa as well; after all, it is National Salsa Month too.
    Antojitos Mi Pueblito, 726 Pilot Butte, is a little dessert haven in Downtown Rock Springs. Owner, Irma Franco is from Tuxpaix, Nayarit, Mexico. She has been a Rock Springs resident for over a decade. She has been giving our community a "glimpse of what people eat in Mexico." For instance, Bionico has been a popular Mexican treat since the 1990's, originally created in Guadalajara, Jalisco, Mexico. It has chopped strawberries, bananas, raisins, shredded coconut and granola. Celebrate Cinco de Mayo (or any day!) by having something sweet and delicious at Mi Pueblito!
    Casa Chavez, 744 Pilot Butte Avenue, serves authentic Mexican food in Downtown Rock Springs. They have your favorites from tacos to fajitas to margaritas.
Support Latino Businesses in Downtown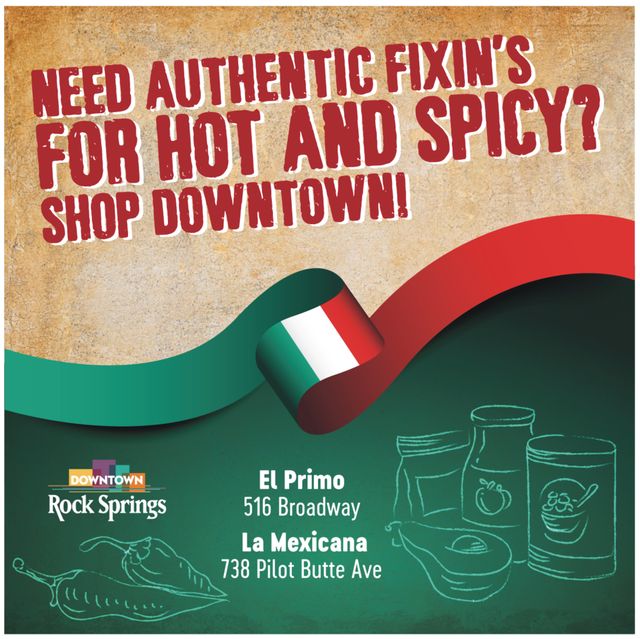 By supporting the Latino businesses, we are getting to know the Hispanic culture and helping them make their dreams come true. Let's not forget the others who make the Latino community in Downtown Rock Springs FANTASTICO!
LOS PRIMOS, 443 North Front Street – Specializing in Mexican entrees in Downtown Rock Springs.
FIESTA GUADALAJARA, 19 Elk Street – It's no ordinary meal, it's a party!
EL HERRADERO, 732 Pilot Butte Avenue – For attire, jewelry, music and more! 
SWEET DREAMS
– 722 Pilot Butte Avenue – For birthdays, quinceaneras, first communions, wedding and other party accessories!