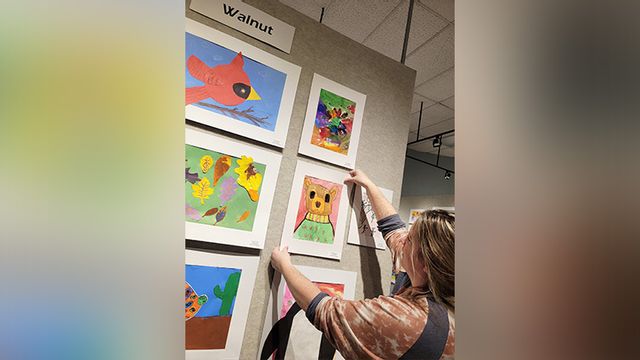 Description
The schools exhibiting will be
Sage, Northpark, and Desert (Wamsutter) Elementary Schools February 28 – March 11

Desert View Elementary and Farson/Eden School from March 14 – 25

Eastside Elementary School March 28 – April 8

Pilot Butte Elementary April 11 – 22.

Rock Springs Junior High School's exhibit is April 25 – May 6, with a reception on April 26th

Rock Springs and Black Butte High Schools from May 9 – 20 with a reception on May 10.
The students have worked in a variety of media including watercolor, colored pencils, markers, collages, and pastels. Following the state standards in education, students explore techniques, study important artists through history, and learn terminology such as perspective, balance, form, shape, color hue, and value.
Each year, exhibits of the Sweetwater County School District No. One student's artwork highlights the celebration of National Youth Art Month. This observation recognizes the importance of art and arts education in school programs. Art, music, and the performing arts activities can help students develop life skills including self-expression, problem-solving, creativity, individuality, and being able to see the beauty both in traditional art forms and the world around them.
Friends and family of the students, and the public, are encouraged to visit the CFAC to see the students' exhibit as well as the permanent art collection owned by Sweetwater County School District No. One.
The CFAC was started due to the vision of one of Rock Springs High School teachers, Elmer Halseth. He encouraged his students as far back as the late 1930s to raise money and he helped them to purchase art to hang in their classrooms. In 1966, he arranged for the expanded art collection to be on display for the public and the Community Fine Arts Center began to be an important feature of the town. Halseth was accepted into the Rock Springs High School Hall of Fame in 2017 for their contributions to our community.
Downtown Rock Springs
603 South Main Street, Rock Springs, WY 82901
10:00 AM MST
to 6:00 PM MDT