John Atencio 2-Day Jewelry Event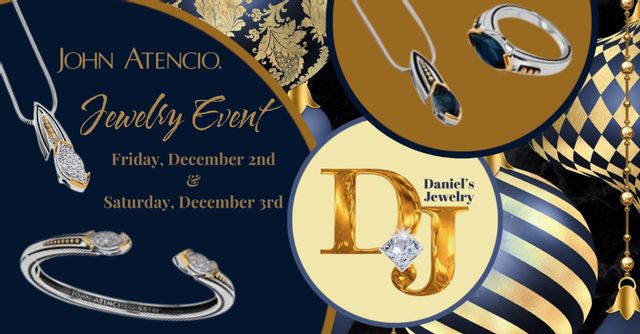 Description
Daniel's Jewelry invites you to attend our Annual John Atencio Jewelry Event. John has been designing unique and timeless jewelry for over 40 years.
This is the perfect opportunity for you to turn your old jewelry into an exciting new piece. Remount your diamond or other precious stones into a John Atencio setting that you will cherish.
Whether you're treating yourself or someone on your holiday list, you don't want to miss this event.
Daniel's Jewelry, Sweetwater County's Only Locally Owned and Operated Jewelry Store is located at 617 Broadway in Downtown Rock Springs.
"Always Expect Something Different"
Daniel's Jewelry
617 Broadway, Suite A, Rock Springs, WY 82901
11:00 AM MST
to 7:00 PM MST
Private:No
RSVP Required:No
Accept Registration Online:No