Toasty Oktoberfest Hoist
Get your outfits ready!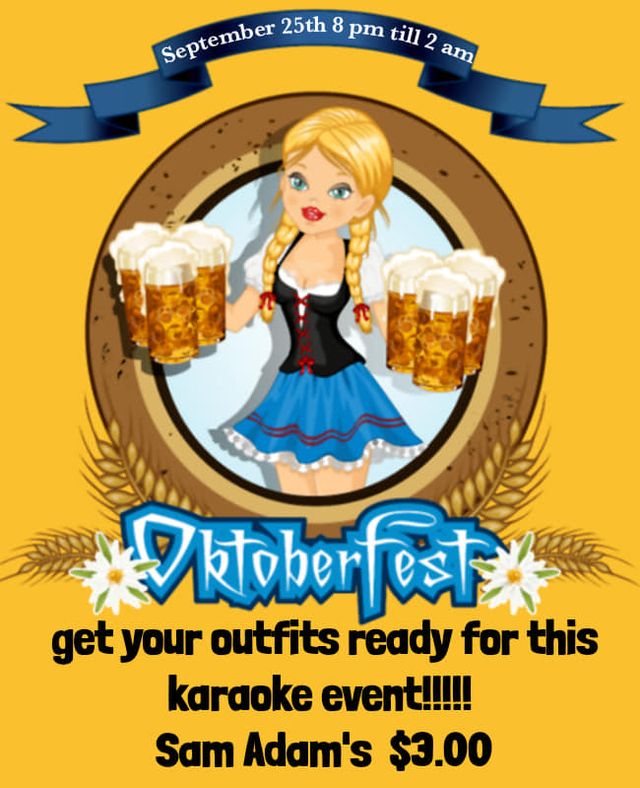 Description
Free hats to the first 50 people!!!! Dress up in your best Oktoberfest win one of the beer mugs!!!! Come sing your heart out at karaoke that night as well!!!! We are sure to have a good time!!! All Sam Adams beers will be $3.00 ALL DAY LONG!!!!
Toastmaster Bar & Liquor Store
453 North Front Street, Rock Springs, WY 82901
8:00 PM MDT
to 2:00 AM MDT
Private:No
RSVP Required:No