Shop Safe, Shop Smart in Downtown Rock Springs
---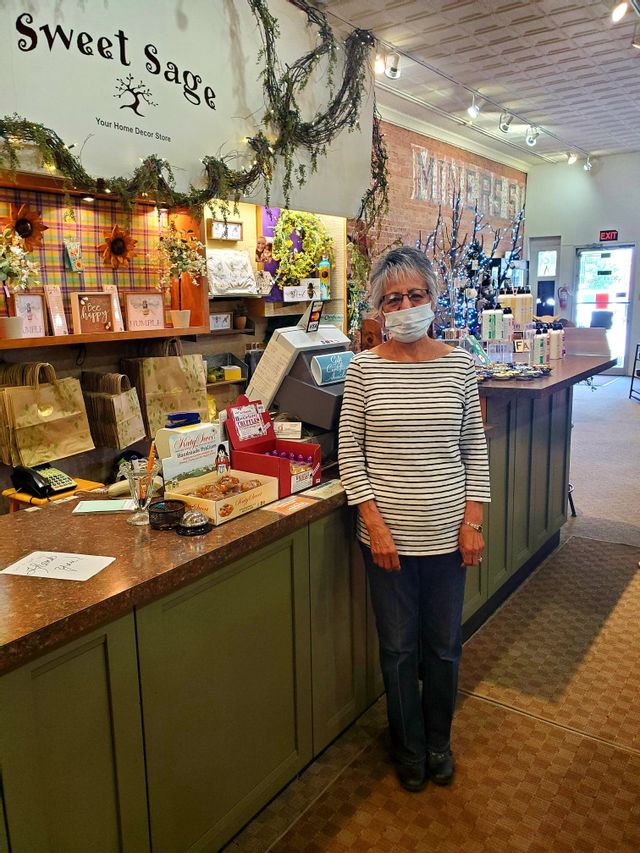 In This Together - Business owners and employees who depend on their jobs to pay the bills wait anxiously for the Governor's weekly remarks on YouTube.
Before the COVID-19 pandemic began, Wyomingites never thought of tuning in to a press conference that could change their daily lives.
Downtown Rock Springs businesses, however, continue to take precautions seriously as COVID-19 cases rise in Sweetwater County.
For the last eight months, independently-owned restaurants, bars and shops have been working hard to keep customers and employees safe.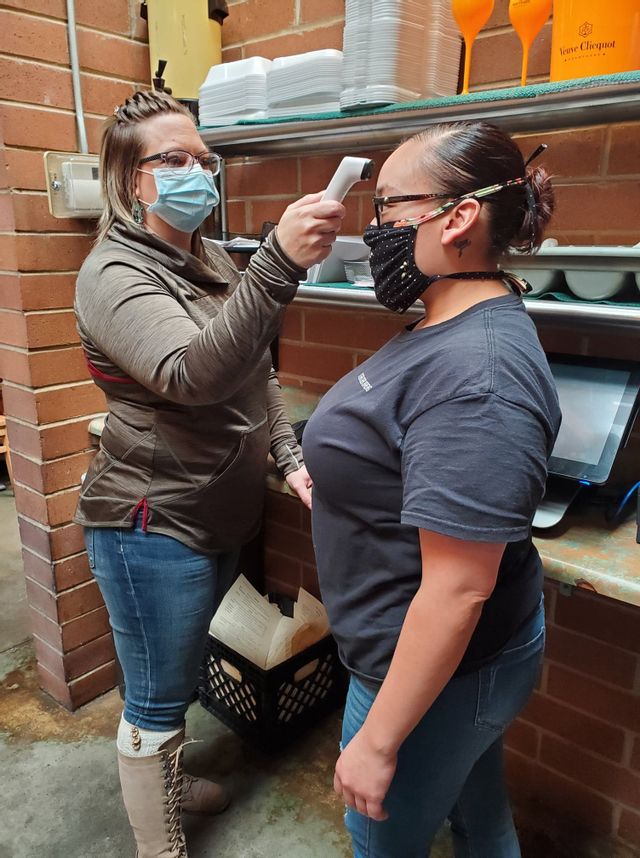 How Are You Feeling? - Bitter Creek Brewing has the advantage of being able to staff correctly.

"By taking a staff member's temperature daily, it is helpful to see if they are sick and need a cover," Libby Langi, Manager pointed out. "Being able to staff appropriately helps the business run smooth and ensure guest satisfaction."
Libby added, "These are needed precautions during this pandemic."
Of course, staff members are reminded to be careful when they're off the clock since anyone can catch the Corona Virus.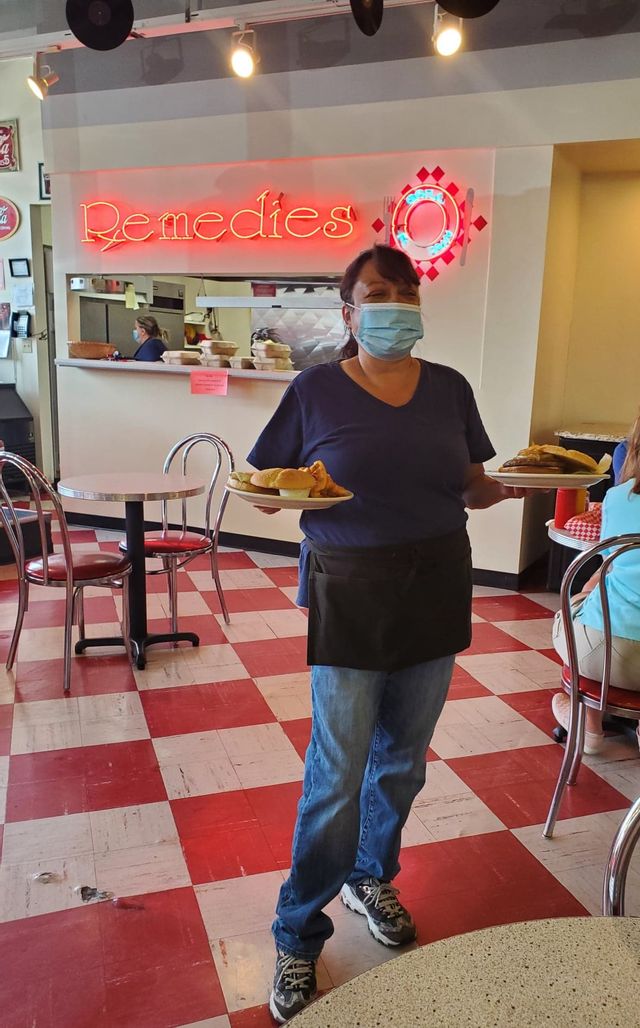 Some Heroes Wear Capes, Some Wear Masks - While it may be uncomfortable to wear masks during a whole shift, management and crew members consider it essential to staying open.
"I find it hard to work with a mask," Tamara Ranger, Sales Associate/Server at Bi-Rite/Sweet Sage/ Remedies Grill laughed. "It's hard to breathe and sometimes customers can't understand what I'm saying."
She continued to say, "I also catch myself touching my mask more than I would normally touch my face."
As difficult the adjustments may be, she and her co-workers know it's important to follow the rules and take those extra steps to prevent the spread such as repeated hand-washing, sanitizing work stations, scrubbing the tables, chairs, and menus down.
"It's hard and stressful," Tamara expressed. "But we have to do it - I want to protect my customers and family from this."

Is it safe to go out to eat?
As long as the recommendations are followed and sick people stay home, it is safe to dine in or pick up an order to-go. Curb-side and delivery service are still popular in our community.
Is it safe to shop?
It is safe to shop. Small businesses need our support now more than ever. It has been common practice lately to use credit/debit cards when making purchases. Bringing your own pen to sign receipts is also a good idea. Downloading apps and requesting curb-side service are still options.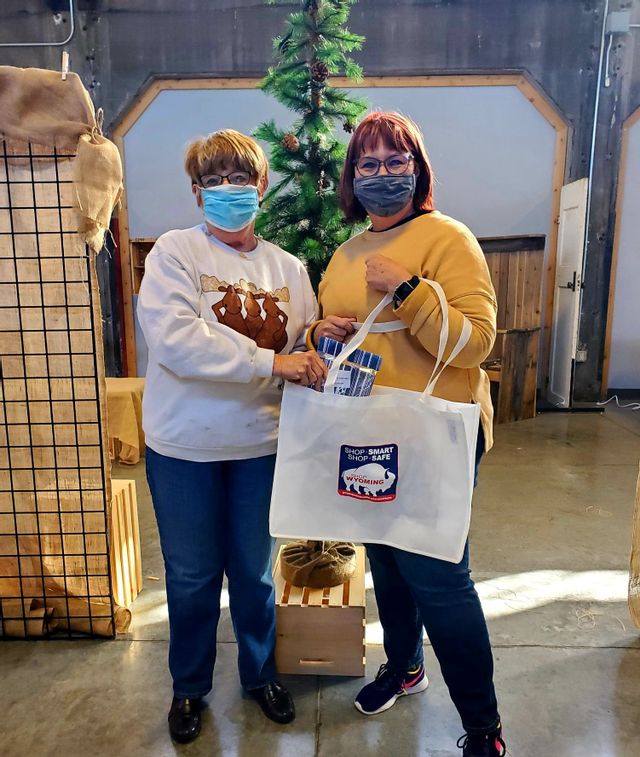 Getting Ready For The Holidays ( 2020 Style) - Downtown Rock Springs will kick off the holiday fun with Plaid Friday (the day after Thanksgiving) and Small Business Saturday. If you're not familiar with the ongoing state-wide campaign, Shop Smart, Shop Safe, it's simple: it is a comforting reminder to all during this holiday season that we can still support small businesses with confidence, especially at our favorite local craft fairs such as Bitter Creek Boutique Holiday Craft Fair, which takes place on Friday, November 13th and Saturday, November 14th.
Wyoming Main Street provided "Shop Smart, Shop Safe" bags to remind shoppers to follow important guidelines and feel good about contributing to our local economy.
Step out and support our "mom and pop" shops. Enjoy the simple pleasures you're probably missing such as a fresh cup of your favorite flavored cappuccino or picking out a small bouquet of flowers to brighten your home.
Businesses are working diligently to take precautions in order to reduce the risk of infection via our cafes, restaurants and shops. It only takes one instance of carelessness to flip that OPEN sign to SORRY, WE'RE CLOSED.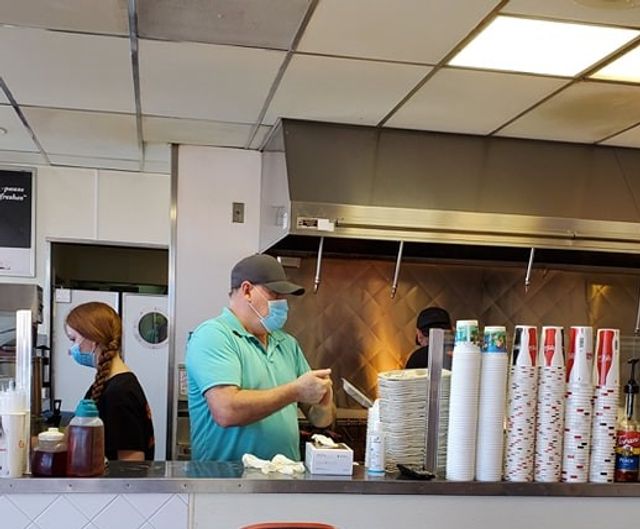 Reminders - According to Ruby Rogers, Co-Owner of Broadway Burger Station, the management and crew at the 50's themed diner have been doing everything possible to stay safe and keep their business going.
Shoppers and diners are familiar with the following recommendations during these challenging times:
· Wear a mask when not eating and drinking.
· Maintain a proper social distance if you are dining with others who do not live with you.
· Maintain a social distance of six feet or more in any entryway, hallway, or waiting area.
· Sit at tables spaced at least six feet apart from other people.
· Choose food and beverage options that are not self-serve to limit the use of shared objects such as handles, utensils, buttons and touchscreens.
· Wash your hands for at least 20 seconds when entering and exiting food establishments.
· Sanitize your hands – keep rubbing them together until they are dry.
Finally, stay home if you're feeling sick.