My Own Downtown - Whitney Forrest
---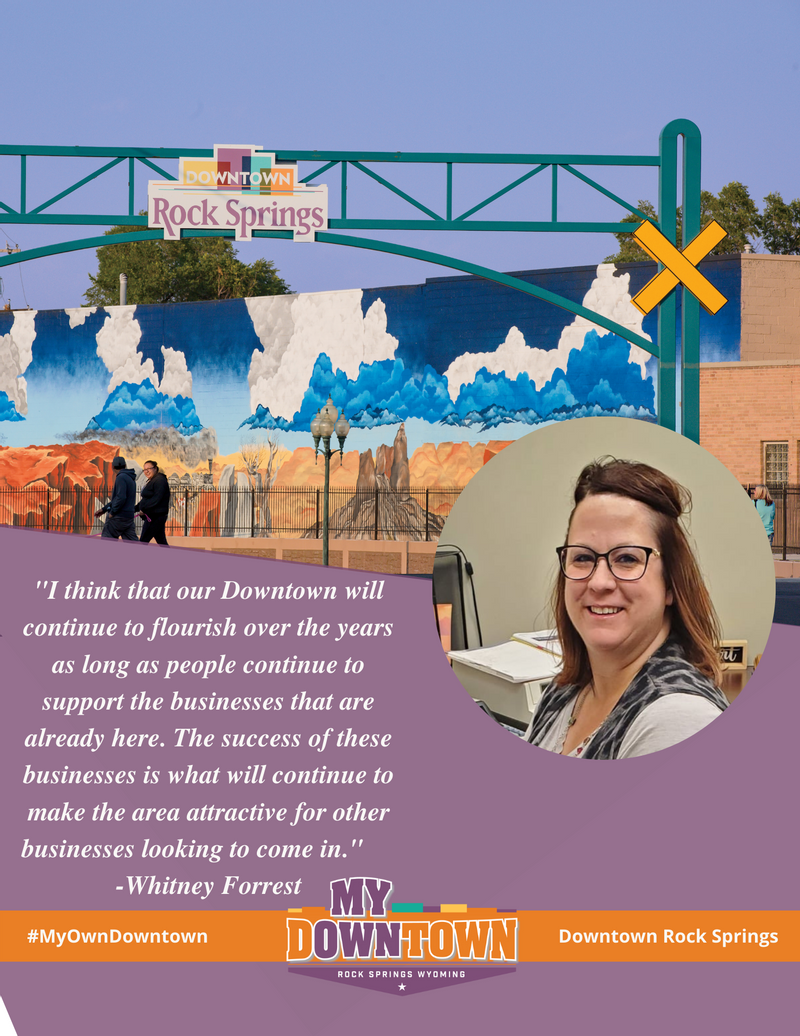 Whitney Forrest is no stranger to Downtown Rock Springs.
 Whitney has been married to Mike for 21 years. They have a son, Kaelen, who will be heading off to Laramie to begin his third year of college at the University of Wyoming. Their two fur babies (min-pins) will be around to help fill the empty nest. In her spare time, she loves to golf, bowl, camp, fish and hang out with her family and friends as much as possible...and of course her side gig, Scentsy.
 As a mortgage consultant for RSNB Bank, Whitney can help new homeowners get the home of their dreams.
"I have worked in Downtown Rock Springs for 18 years," Whitney shared. "So, it pretty much feels a little bit like My Own Downtown."
 Like many others who have grown up in our community, Whitney remembers marching in the RSHS band for the Homecoming Parade and other events.
​"Drinking beer at Square State Brewing for the Fill the Boot campaign hosted by the Rock Springs Fire Fighters and SSB last year was a great fundraiser to have in Downtown," she expressed. "I'm looking forward to the next one which is set for August 28."
She added, "I hope to see you all there!"
 According to Whitney, she enjoyed 'rockin' out' at the recent Kip Winger concert at the Broadway Theater. Her husband was invited onto the stage to perform an 80's song with Kip.
 Whitney uses social media to support small businesses and events.
 "Social media and word of mouth are huge avenues for influencing people to shop and support businesses Downtown," she noted.  "I try to take as many opportunities to share Facebook posts made by Downtown businesses or comment and pimp out their services or products on those posts looking for information."

Whitney believes Downtown will continue to make some 'magic' in our community.
"I think that our Downtown will continue to flourish over the years as long as people continue to support the businesses that are already here," she said. "The success of these businesses is what will continue to make the area attractive for other businesses looking to come in."
 …And that's why Downtown Rock Springs is My Own Downtown.   

​