Be a Mural Artist For a Day!
---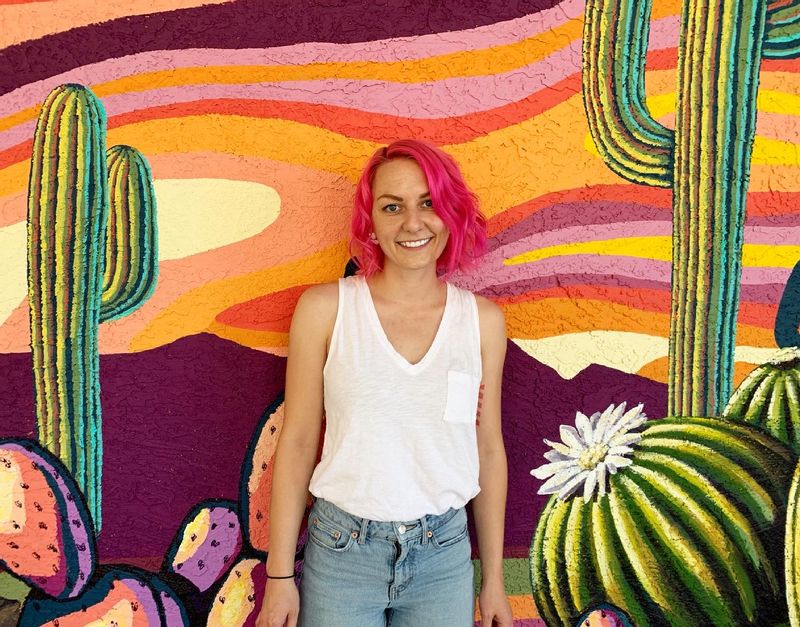 Everyone is invited to a community mural painting event – children included – at 423 5th Street in Downtown Rock Springs, August 21, from Noon to 4pm.
 Arizona native, Kayla Newnam is an artist specializing in large-scale outdoor murals, as well as team-building mural painting events. She has a BFA in Painting from the Pratt Institute of Art and Design. For the next three years, she will be creating a mural in each state with her art trailer. She chose Rock Springs for Wyoming. She will guide and paint with participants during the August 21st mural painting party. 
            "My overarching goal with my work is to amplify businesses and communities and bring a sense of pride to the people who live in them," Newnam shared. "This will go along with an extensive social media campaign to promote businesses and companies who have one of my murals."
            Since the mural will be set up for different skill levels, anyone in the community can leave their mark on the town.
            The mural will not only add more color to Downtown Rock Springs but it will bring more attention to small businesses like High Alpine Archery LLC.
            According to Jessie Cantrell and her husband, Shaun, Owners of High Alpine Archery and Studio 307 Dance Center, they are more than grateful for this opportunity and excited to see this new project go up on their building.
            Jessie said, "This is a great way to make new discoveries in our Downtown area and display such talent."
            She quoted Fredrich Nietzche, "The essence of all beautiful Art, All Great Art is Gratitude."
             "Murals have been proven to help put businesses back on the map," URA Board Chairperson, Maria Mortensen shared. "Murals identify communities in unique ways across America."
            Mortensen concluded by saying, "This mural will represent our area in a very big way."
            Residents and visitors will see Newnam working on the project from August 18 to August 28 but as a friendly reminder to those who would like to participate, the mural party will just take place on Saturday, August 21, Noon to 4 pm.  
The Rock Springs Main Street/Urban Renewal Agency is charged with the redevelopment of downtown Rock Springs. As part of their mission, there are three standing committees – Business Development, Promotions and Arts and Culture. For more information on the program, contact the Rock Springs Main Street/Urban Renewal Agency at 307-352-1434 or visit their website at downtownrs.com.