Bad Joker Brewing Company Wins People's Choice
---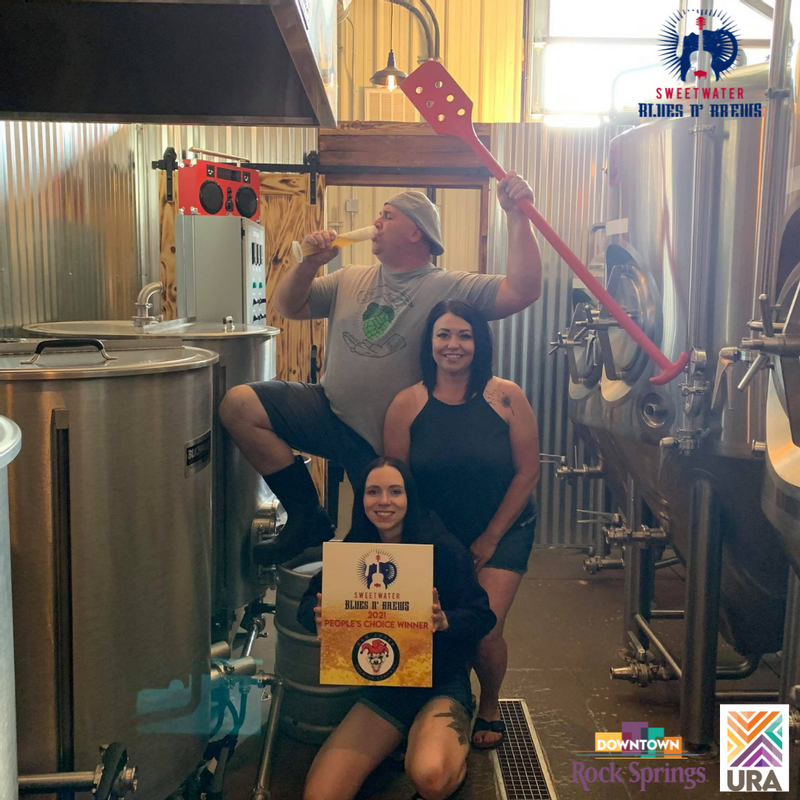 The Rock Springs Main Street/Urban Renewal Agency is pleased to announce local brewer, Bad Joker Brewing Company, as the 2021 People's Choice Award at the recent Sweetwater Blues n' Brews.
            Bad Joker Brewing Company, 830 Powerhouse Road in Rock Springs, opened on December 19, 2019.  
            "Winning People's Choice means the world to us!" Owner Paul Roper expressed. "We can't thank the community enough!"
            "This dream started at a table at work, then turned into two knuckle heads in a garage to one knuckle head betting the farm," Roper joked. "I've had some pretty awesome help along the way."
            Roper continued to say, "Thanks to my brew partner, Mark McCulley, my friends for drinking garage hooch, my family for telling me to put up or shut up, and most of all the community for drinking our beer."
            The Sweetwater Blues n' Brews took place in Bunning Park on June 19.
            According to URA Manager, Chad Banks, the event had the largest attendance than years before.
            The next Sweetwater Blues n' Brews is tentatively set for June 18, 2022.
             "Our first Blues n' Brews was amazing," Roper shared. "We met great people within the industry and some hopefully new customers who didn't know us."
            He went on to say, "It was our first brew fest of any sorts due to COVID. I am glad to finally have one under our belts. Being a rookie at this, I'm pretty sure I overpacked the trailer but we gave away a lot of swag, the neighbors and fest goers had a good water fight with us and we pretty much floated five ½ bbl kegs."
            Roper concluded by saying, "You Jokers rock!"