My Own Downtown - Chezney Goglio
---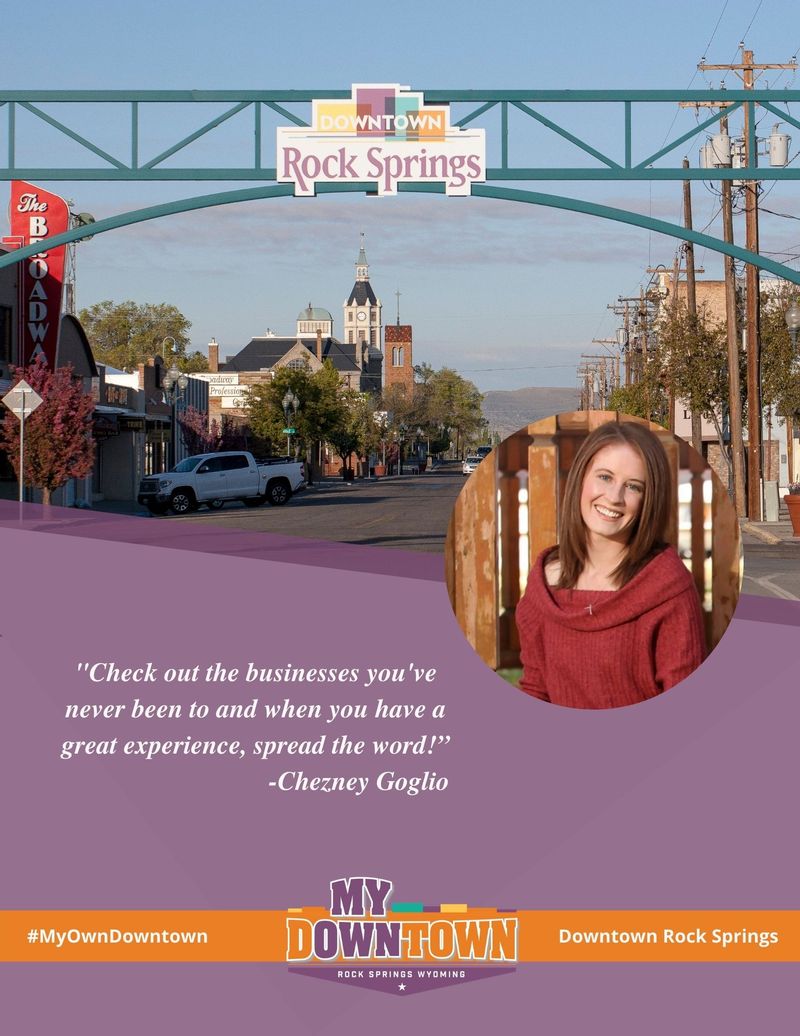 Tourism revitalizes and invigorates our community.
Chezney Goglio knows about all the benefits of tourism since she is the Marketing Assistant for Sweetwater County Travel and Tourism.

Chezney graduated from Western Wyoming Community College with an A.S. in Business Administration in 2015. Currently, she is working towards her B.S. in Business Administration with an emphasis in Marketing at Western Governors University. She plans to graduate this year.  

Chezney and her husband, Jarod grew up in Rock Springs and Green River.

"We are so happy to call Sweetwater County home," she expressed. "We have three dogs, a horse and we enjoy getting out and exploring the area with them."

When Chezney isn't working or doing schoolwork, she is hiking, biking, riding her horse, or exercising at the gym.

Like many others, Chezney believes word-of-mouth helps businesses, whether it's an online review or while making recommendations in person.

"Check out the businesses you've never been to and when you have a great experience, spread the word!" she suggested.

Chezney has spent time with friends and making new friends in Downtown.

"It's also fun to walk around Downtown and check out the different shops and try new things like hatchet throwing at Huckers," she shared. "I also workout at Iron Cowboy CrossFit in Downtown and have met the greatest people there."

Chezney went on to say, "Downtown has a great future!"

"It's grown so much over the last couple years with new businesses and existing businesses expanding," she added. "It's been great to see, and I hope it continues."

According to Chezney, the sense of community, undoubtedly, stands out in Downtown.

"It's so great to see the businesses in Downtown collaborate on joint promotions to increase visitation in Downtown," she said.

…And that's why Downtown Rock Springs is My Own Downtown.