My Own Downtown - Tim Savage
---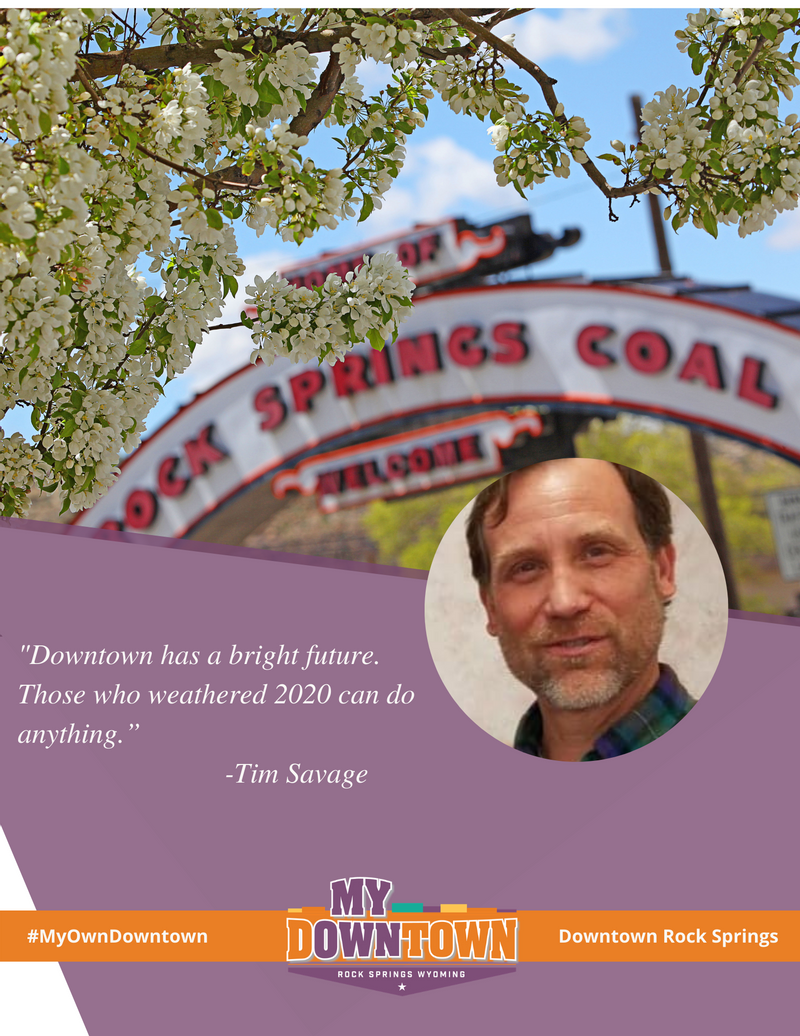 As a Councilor for the City of Rock Springs, Tim Savage tries to do what's best for our town. Residents call him at home, on the weekends and he'd volunteer at various functions. He puts a lot of time and energy to make our community a better place – a place we can be proud of.
Often, you'll see this animal advocate walking his dogs with his wife, Dorothy, especially around Downtown.
"She's the best Rock Springs native ever made," Tim shared.
Tim and Dorothy enjoy participating in many events in Downtown.  
According to Tim, one of the attractions he loves in Downtown is the Broadway Theater.
"What a great venue for live entertainment!" he expressed.
He recalls hanging out at Dickies Bar on Broadway Street with his co-workers on Friday nights back in the day.
Tim hopes to keep seeing the ongoing support for local businesses in Downtown.
"These are our friends and neighbors," he pointed out. "They have way more to offer than you might think."
Tim is optimistic about Downtown's future.
"The future is bright," he expressed. "Those who weathered 2020 can do anything!"
…And that's why Downtown Rock Springs is My Own Downtown.