What's Up Downtown - the week of March 22-28, 2021
---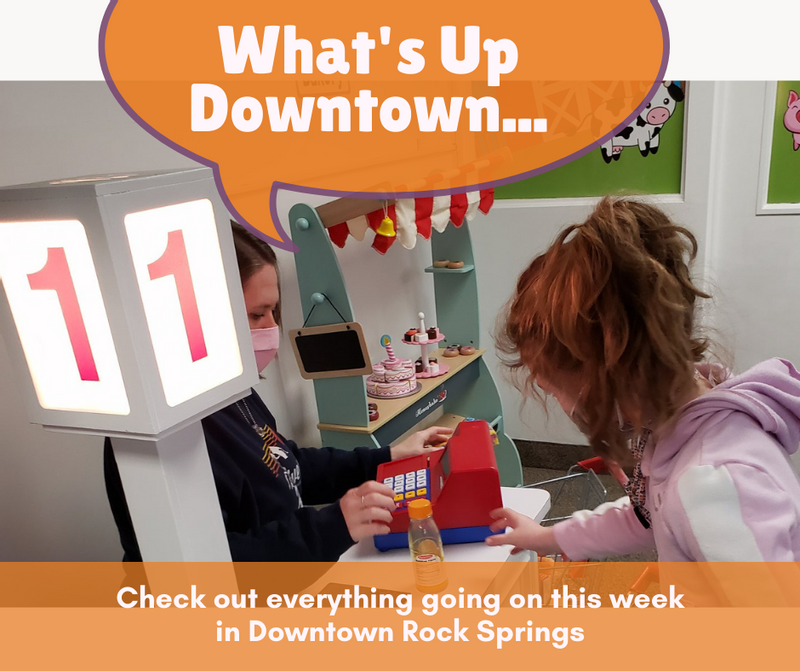 Looking for something to do?
Downtown Rock Springs is the center of activity.
Ongoing, Utah Shakespeare Festival's Julius Caesar, presented by the
Broadway Theater, online
This year's "tour" of Julius Caesar was filmed and is being made available to guests of the Broadway Theater until March 29 - FREE.
Access it here.
Ongoing, Yoga Classes with Salina, Escape Day Spa and Boutique, Various Times
Discover the benefits of Yoga! Salina teaches practices to quiet the mind, soothe the body & ease back from injury.  Salina Zanetti is a Certified Yoga Instructor and will be teaching Monday - Friday in the Fitness Room at Escape Day Spa & Boutique. All ages and abilities welcome! Classes are held Monday - Friday at 6:15pm and Tuesday-Thursday at 9:30am. (Room is large enough to allow social distancing.) Drop-in rate is $10, 10 class pre-paid series is $80
March  22, Children's Discover Center Opening, Rock Springs Library
Here's some information you'll need to know:

The library will begin taking reservations for Discovery Center time slots starting 10:30 a.m. Monday, March 22.
Two time slots will be available each week day – one from 10:30 a.m.-12:30 p.m. and one from 1:30 to 3:30 p.m. One time slot will be available Saturdays from 1-3.
25 people will be allowed in each time slot – this includes children and their adults.
Children must be accompanied by adults.
Reservations can be made by calling the library at 352-6667 starting March 22 at 10:30 a.m.